Date:
Mon, 07/27/2020 -

12:00pm

to

4:00pm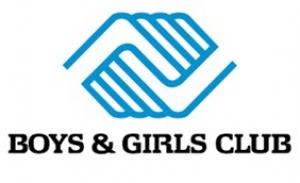 FORE the Kids? YES! 
Support of our annual golf outing directly benefits our Club kids. Disruption caused by COVID (learning loss, social isolation, anxiety) has had a tremendous impact on youth making our programming necessary and our outing more important than ever before!
FORE You? YES! 
This year's outing will include GOLF IN A BOX! No worries of trying to social distance – golf at your leisure later this year with a golf certificate to premier courses! Also included in the box are other outing favorites: craft beer, golf polo (at leadership level and above), golf balls, snacks and more!
Golf In A Box – What's In It?
Golf In A Box features your favorite items from our outing! Each golfer who purchases a box, or has a sponsorship that includes a box, will receive a sleeve of golf balls, a certificate to golf at a local premier course, craft beer, and more! Boxes are $175 each.
(Nike golf shirt included at some sponsorship levels)
Youth Boxes
Have a young one that loves to golf? Purchase a youth golf box to give them the gift of the game!
Or sponsor a youth box for a Club member! Share the love to golf with a child who may not otherwise be able to enjoy the game!
Virtual Outing
The outing will include a virtual and in-person tee-off at Noon on July 27! . 
Youth Designed Courses For You to View
While we won't be meeting on the golf course, we have three courses ready for you! July 27 is our tee-off time! Come to one of our three Clubs: Duneland, Gary or Portage; to see the courses designed by our very own members using STEM concepts learned at the Club!
You'll have the chance to vote for your favorite Club course! The winning course will win a prize!
Be a Part! 
Sponsorships, foursomes and individual golf are available! Sponsorships include the opportunity to have signage at each of 9 Clubs over a "front nine/back nine" two-week period. An awesome opportunity to show your support!
Sponsorship Levels
Presenting Sponsor: SOLD! CAPTRUST (Lakeside Wealth Management has joined CAPTRUST)
Golf In A Box Sponsor: SOLD! El Oso Construction
Beverage Sponsor: SOLD! Indiana Beverage
Youth Course Design Sponsor $2,500: (3 Available) Large signage on youth designed golf courses; sign at each of 9 Clubs for two weeks; Golf In A Box including golf for a foursome at premier area golf course; golf shirt for each golfer; recognition in marketing materials.
Leadership $1,500: Sign at each Club (9) for two weeks; Golf In A Box including for a foursome; golf shirt for each golfer; listed in golf thank you e-blast.
Golf Packages 4 / 2 / 1 – $700 / $350 / $175: Golf In A Box including golf (no shirt); all participant golfers listed in thank you eblast.
Hole Sponsor $200: Hole sponsor sign for two weeks at one Club and recognition at all 9 Clubs for two weeks.
Youth Golf In A Box $150: Two options: Purchase a box for a youth you know; Sponsor a box for a Club member! Box includes mini golf, golf balls, golf shirt, snacks and more.
**All sponsors are listed in the program that is in each Golf Box**
For more information, contact Deb Koeppen at dkoeppen@bgcgreaternwi.org; or 219-764-2582 x427; or sign-up online at bgcgreaternwi.org/golfinabox  
Our Mission is to inspire and enable the youth of our communities to realize their full potential as productive, responsible and caring citizens.