Date:
Fri, 02/14/2020 - 11:00am

to

Thu, 02/20/2020 - 11:00pm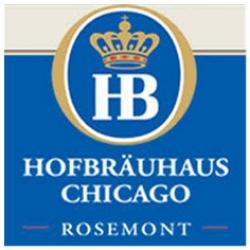 Hofbräuhaus Chicago will celebrate the most romantic day of the year by hosting a seven-day "Sausage Fest" from Friday, February 14 through Thursday, February 20. A variety of sausage specials will be offered including:
Sausage Tower
A tower of six different sausages to make your heart content. Served with haus-made kraut, German potato salad and two salted pretzels
The Southerner
Skewered Andouille sausage with shrimp over a bed of Cajun rice
The Northerner
Over one foot of juicy sausage on a fresh bun loaded with haus-made kraut and topped with fried onions. Served with French fries
The European
Smoked pork sausages grilled to perfection with caramelized onions and paired with cheesy pierogis
The Big Daddy
Three-tiered tower with eight different sausages and meats to conquer all your cravings including Krainer, Weiss, Leberkase, chicken and pork sausages, pork belly, land jaeger and mini pork shanks. Served with potato salad, sauerkraut and salted pretzels
In addition to the live music offered every night by bands direct from Germany and Austria, Hofbräuhaus Chicago will host special performances from The Muller Fasching Verein Nordamerika Inc., also known as the Milwaukee Mullers, Saturday, Feb. 15 from 6:30 p.m. – 8:30 p.m. The Mullers are a non-profit organization with a passion for spreading their Tyrolean (Austrian) folk customs to the United States through dance. Donning hand-carved wooden masks and unique costumes, the group travels across the country to perform a story surrounding the four seasons.
To pair with its authentic German fare, Hofbräuhaus Chicago will welcome back its February seasonal brew, "Bockbier." The dark, flavorful and malty beer will join the three beers brewed and offered year-round at Hofbräuhaus Chicago: Lager, Hefe Weizen and Dunkel. Hofbräuhaus will celebrate the arrival of "Bockbier" with a special "First Thirst-Day" keg tapping ceremony Thursday, Feb. 6 at 7 p.m. Hosted by Hofbräuhaus Chicago brewmaster Rob Hunter, guests of the event will receive free half-liter samples of the new brew along with brewery tours upon request.
Hofbräuhaus Chicago is located at 5500 Park Place in Rosemont's Parkway Bank Park entertainment district. Valet parking is available for a minimal charge. Parking is also available in the nearby parking garage (free with validation). For reservations and more information, call 847-671-BREW (2739) or visit hbchicago.com.