Date:
Thu, 09/24/2020 - 8:00pm

to

Sat, 09/26/2020 - 7:00pm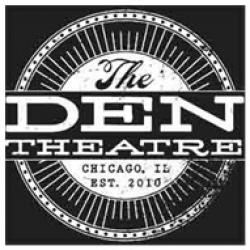 Jamie Lee is a standup comedian and actress whom Elle Magazine recently named as one of the top comedians to watch. Jamie starred as Ali Reissen, the female lead in the second season of the Judd Apatow-produced HBO series "Crashing," opposite Pete Holmes. She started as a writer for the series' first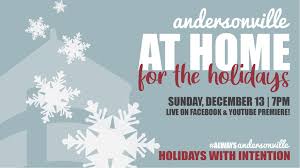 season and returned as Ali and a producer of the show for the third and final season. Jamie just wrapped as a supervising producer on the upcoming "Ted Lasso" series for Apple, executive produced by Bill Lawrence and Jason Sudeikis. In addition to being one of the core cast members of MTV's hit show "Girl Code," Lee has appeared on "Conan," "The Late Late Show with James Corden," "Last Call with Carson Daly," "Chelsea Lately" and "@Midnight." She was also the host of the TruTV series "10 Things" and the EW.com series "Polished." In December 2016, Lee released her debut book Weddiculous (Harper Collins), which quickly rose to #1 on Bustle.com's list of best wedding books. It is currently in production and being adapted as an upcoming series for Netflix, hosted by Jamie, premiering in 2020. She also has setup a half-hour comedy at ABC Signature with James Griffiths attached to direct and executive produce. Jamie wrote and starred in "The Viewing Party" episode of "Crashing", which was directed by Judd Apatow and honored by the New York Times in their piece on The Best TV Episodes of 2019.
Performance Schedule
 Friday, May 15, 2020 at 8 pm & 10 pm
Saturday, May 16, 2020 at 8 pm & 10 pm
Sunday, May 17, 2020 at 7 pm
Tickets: $22 general admission; $30 VIP mezzanine table seating with cocktail service; $38 VIP up front table seating with cocktail service.
About The Den Theatre
Artistic Director Ryan Martin opened The Den in 2010 in the Wicker Park neighborhood with a single theatre space. Now celebrating its tenth year, The Den is a multi-level live entertainment venue that boasts seven intimate and unique theaters ranging from 50 – 300 seats, plus a convertible cabaret space. The first floor houses The Den's Haven Lounge – a full-service coffee shop and bar where neighbors, audiences and like-minded culture hounds gather to drink, eat, talk, read, watch, think, listen and live. Currently, The Den is home to four resident theatre companies including First Floor Theater, Haven, The New Colony and Broken Nose Theatre. Hundreds of other companies and artists from Chicago and beyond have called The Den home – from national names to local stars, The Den consistently plays host to a lineup of exciting and diverse talent. As a building created for interdisciplinary arts, The Den has accommodated a wide variety of programming, including plays, musicals, film screenings, live music, dance, improv and stand-up comedy, seminars and speaking engagements. For additional information, visit www.thedentheatre.com.