Date:
Thu, 08/08/2019 -

7:00am

to

7:00pm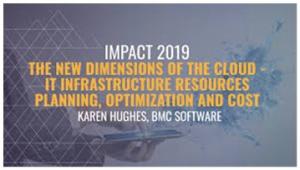 Impact Optimize2019 is a one-day summit dedicated to changing the way you think about business in the digital age.
Learn how to navigate the digital landscape with presentations, breakout sessions and workshops focused on key strategies, technology and solutions for developing and reaching targeted goals. You'll walk away from the summit with tools and insights to map out your organization's digital transformation journey. Find out how to build an IT infrastructure that enables secure growth, invest in an ERP solution that can scale, build your brand to compete online and empower your employees with fast, organized workflows using top-of-the-line tools.
As a growing business, Impact has seen first-hand the challenges associated with implementing a digital-first strategy in order to stay competitive in today's technologically-advanced landscape. Impact Optimize will tackle two challenges that I know your company is facing at some level every day – cybersecurity and business agility. The summit's keynote sessions will include:
Cybersecurity
Robert Herjavec, star of ABC's hit show, Shark Tank, will kick off the summit with the keynote address, "Fast Forward and Focused." In addition to his entrepreneurial interests, Robert is the CEO of North America's fastest-growing managed cybersecurity company, Herjavec Group. 
The second keynote speaker, Michael "MafiaBoy" Calce was once Canada's most feared hacker and is now the owner of the cybersecurity firm Optimal Secure. During his session "Mindset of a Hacker," he will give you a look into how cybercriminals are targeting businesses today.
Business Agility
The final morning speaker, Mike Jones, President of Business Capital at CIT Bank, will provide real-life examples of how businesses can transform to better meet customer needs. His expertise lies in growing revenues and significantly reducing costs while still putting the customer first.
Check out the full agenda at www.impactoptimize.com/.   After the morning keynote sessions, the afternoon will be filled with breakout sessions, hands-on demos, and workshops. I would be happy to recommend sessions for you so that you can have a productive and effective afternoon.
To close out the event, there will be a Networking Happy Hour from 5-7pm with cocktails, bites, and live music. 
For complete event details, please visit the Impact Optimize2019 website, www.impactoptimize.com/