Date:
Sat, 09/28/2019 -

8:00am

to

7:00pm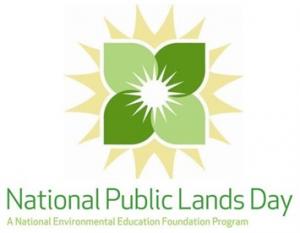 National Public Lands Day is the nation's largest, hands-on volunteer effort to improve and enhance America's public lands. Join the staff and fellow volunteers at Indiana Dunes State Park to help improve one of our many native habitats. Wear comfortable clothes; work glove and equipment will be provided.  More details available soon.  
Location Information:
Indiana Dunes State Park | 1600 N. 25 E.  | Chesterton | Porter County -  (219) 926-1952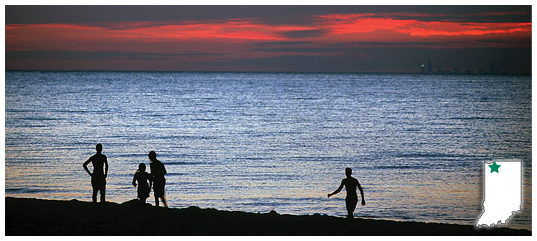 Indiana Dunes consists of 2,182 acres of primitive, beautiful, historic and unique Hoosier landscape. It lies at the north end of State Road 49 in Porter County, and includes more than three miles of beautiful beach along Lake Michigan's southern shore. In the early 1900s scientists, recreationists and nature enthusiasts, recognizing the value and potential of the Indiana dunes area, fought to have the region preserved. As a result, in 1925, the state park was established.
Large sand dunes, located beyond the entire shoreline, have taken thousands of years to form, and tower nearly 200 feet above Lake Michigan. A wide range of habitats and plant species are found in the park, with vegetation stabilizing some of the sand. These habitats provide homes for many types of plants and animals. The lake also provides habitat for many aquatic species, as well as a constantly changing fishery.
During the summer, swimming hours may change because of weather and staffing. Please contact the property office for exact times before your visit.
National Public Lands Day: Connecting to Nature through Service 
Saturday, September 28, 2019
National Public Lands Day is the largest single-day volunteer effort for America's public lands.
Each year, hundreds of thousands of volunteers come together on the fourth Saturday in September to assist with various projects designed to restore and enhance public parks, forests, waterways and more. From trail maintenance to tree planting—volunteers of all ages and abilities roll up their sleeves and work side-by-side to care for public lands. The day also features a variety of hikes, bike rides, community festivals, paddling excursions, and other fun outdoor activities—all set on the backdrop of the country's public lands and waterways.
America's public lands aren't the only ones that benefits from National Public Lands Day. Nature offers one of the most reliable boosts to mental and physical well-being. Spending time in the outdoors has been found to improve short-term memory, concentration and creativity—while reducing the effects of stress and anxiety. Volunteering on NPLD is a great opportunity to spend time with family and friends and enjoy the many benefits that come from connecting with nature.
In celebration of the annual National Public Lands Day celebration, September 28, 2019 has been designed as a Free Entrance Day for most National Parks, Monuments, Recreation Areas and other participating federal sites.