Date:
Thu, 07/11/2019 -

9:00am

to

11:00am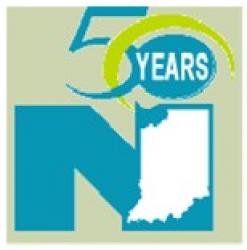 Guest presenters include: Jeffrey B. Hyman, Senior Staff Attorney with the Conservation Law Center in Bloomington, Indiana, and legal counsel to Save the Dunes and Alliance for the Great Lakes; Patricia Sharkey, founder of the Environmental Law Counsel, P.C., in Chicago, Illinois, and legal counsel for the Long Beach Community Alliance, and Senator Karen Tallian of the Indiana State Senate District 4. Following presentations, a panel of these presenters and additional experts will answer questions and discuss new issues and concerns they anticipate arising in the future.
The Public Trust Doctrine has been around since the Roman Empire. Its primary principle is that the public has rights to use common natural resources such as air, and coastal waters. Further, the duty of the government to maintain and protect those rights on behalf of its people is embedded in centuries of British and US common law and legal practice. This doctrine has been interpreted in different ways by different states and courts over the years.  In recent years Indiana court cases have resulted in influential decisions about the Public Trust Doctrine. Indiana state projects have created controversies over what public access means and state legislation has been proposed and passed that impacts Lake Michigan's shoreline beach access.
The Environmental Management and Policy Committee (EMPC) is a long-standing advisory for NIRPC, providing a venue for open dialogue on many environmental topics of concern or progress in Northwest Indiana. The group includes several elected local officials from the Commission, municipal representatives, regional environmental activists, industry leaders, and technical experts from regional universities and institutions. This Committee helps support and advise NIRPC's regional transportation and comprehensive planning, enhances cooperation and collaboration, promotes understanding of competing points of view, and strives to help NIRPC become a voice for regional stewardship of our natural resources. Meetings are and events are free and open to the public.
To request alternate formats for meeting materials, please contact Candice Eklund at NIRPC at least 48 hours prior at (219) 763-6060 extension 131 or at ceklund@nirpc.org. Individuals with hearing impairments may contact us through the Indiana Relay 711 service by calling 711 or (800) 743-3333.
TTY users may access the Relay Indiana Service by calling 711 or 1-800-743-3333. Requests for alternative formats may be made 48 hours in advance by contacting Candice Eklund at 219-763-6060, ext. 142 or email to ceklund@nirpc.org.
The Northwestern Indiana Regional Planning Commission (NIRPC) prohibits discrimination in all its programs and activities on the basis of race, color, sex, religion, national origin, age, disability, marital status, familial status, parental status, sexual orientation, genetic information, political beliefs, reprisal, or because all or part of an individual's income is derived from any public assistance program.
NIPRC | 6100 Southport Road | Portage, IN 46368