Date:
Thu, 10/17/2019 - 7:00pm

to

Thu, 11/14/2019 - 8:00pm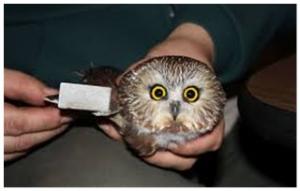 Burn the midnight oil at the annual saw-whet owl banding. Visitors can learn about Indiana's smallest owl in this up-close-and-personal experience. Though special nights are scheduled, banding occurs nearly every night, weather permitting.
Location Information:
Indiana Dunes State Park | 1600 N. 25 E.  | Chesterton | Porter County -  (219) 926-1952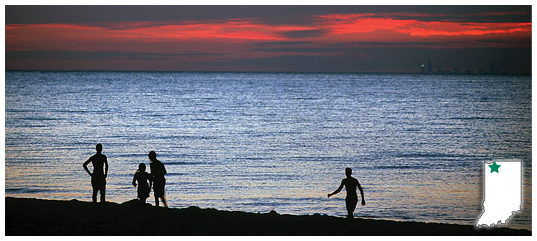 Indiana Dunes consists of 2,182 acres of primitive, beautiful, historic and unique Hoosier landscape. It lies at the north end of State Road 49 in Porter County, and includes more than three miles of beautiful beach along Lake Michigan's southern shore. In the early 1900s scientists, recreationists and nature enthusiasts, recognizing the value and potential of the Indiana dunes area, fought to have the region preserved. As a result, in 1925, the state park was established.
Large sand dunes, located beyond the entire shoreline, have taken thousands of years to form, and tower nearly 200 feet above Lake Michigan. A wide range of habitats and plant species are found in the park, with vegetation stabilizing some of the sand. These habitats provide homes for many types of plants and animals. The lake also provides habitat for many aquatic species, as well as a constantly changing fishery.
During the summer, swimming hours may change because of weather and staffing. Please contact the property office for exact times before your visit.