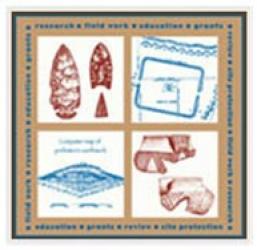 Archaeological monitoring, paired with detailed historic records of the area, helped archaeological investigators to understand that the site had been used as one of Evansville's first dumps. More than 660 diagnostic artifacts were recovered from the site, most of which could be attributed to local Evansville manufacturers. By pairing data from historic records with the information learned by the archaeological investigations, CRA archaeologists were able to understand the history of the land-use of the area around the slough, learn about the people who utilized the dump, and discover what types of goods were preferred by Evansville inhabitants from the late 1800s and into the early 1900s. 
The archaeologists were able to compare data from the Bee Slough Dump to other studies at landfill sites and learn about patterns in consumerism, trade, mass production, and health and sanitation practices at the time. This project, and others like it, highlights the benefit of historic research and archaeology working hand in hand in order to help tell the full story of the past.
Harth, Aaron, Lisa Kelley, Tanya Faberson, and J. Howard Beverly
2017    Evansville's Bee Slough Dump: Data Recovery Investigations at Site 12Vg1357 for the Cass/Adams Combined Sewer Overflow Project in Vanderburgh County, Indiana. Cultural Resource Analysts, Inc., Evansville, Indiana.
Representative sample of artifacts recovered from Bee Slough Dump. Artifacts in this photo include items manufactured in Evansville. This investigation was conducted on behalf of the Evansville Water and Sewer Utility, and the photograph is used with permission from CRA and the City of Evansville.