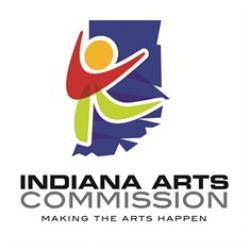 The creative entrepreneurs chosen for the 2019 On-Ramp program represent all corners of the state and a variety of creative disciplines. To learn more about them and their careers, visit: https://www.in.gov/arts/3143.htm.
The IAC receive more than 85 applications to participate in the accelerator program. The 35 participants are preparing to expand their creative work with an entrepreneurial approach.
"It is exciting to see creative entrepreneurs from throughout the state, representing so many different artistic disciplines, committed to advancing the business side of their careers," said Anna Tragesser, IAC Artist and Community Service Manager. "We want to help these early-career artists not only achieve their creative goals, but maximize their opportunities for business success."  
A three-day course workshop, led by Elaine Grogan Luttrull, will be held May 10 - 12, 2019 in Nashville, Indiana focusing on developing business skills, career goals, and community engagement learning. Those completing the course are eligible for the On-Ramp Fellowship, which includes up to $2,000 of artist career project funding. This funding opportunity will help creative entrepreneurs taken what they learn from On-Ramp and put it into practice to advance their careers.
For more information about the On-Ramp accelerator program, contact Anna Tragesser at 317-232-1281 or emailatragesser@iac.in.gov.
About On-Ramp: Launched in 2018, On-Ramp is designed to support and encourage early-career artists to live and work in Indiana. The program gives artists business skills, professional coaching, new connections, and access to special project funds to put their learning to use. It is also designed to retain emerging artists in the State of Indiana, making it a place of choice for their creative work.
The Indiana Arts Commission is dedicated to the vision of the arts everywhere, every day, for everyone in Indiana.