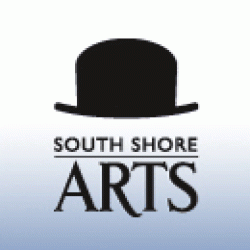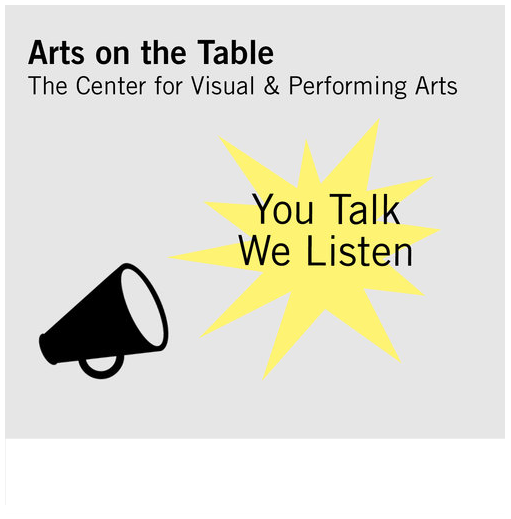 According to John Cain, South Shore Arts Executive Director, "We've been using social media to invite people to come in, have a light meal, and talk about the arts.  We did this in January and 27 people showed up for South Shore Arts and another 27 for the Symphony." 
We met at the Center for Visual and Performing Arts in one of South Shore Arts' lower level art studios.  There were 22 of us (including 7 who didn't send in an RSVP), so we divided into two groups.
After a deli lunch, we introduced ourselves.  Although I knew a couple of them, most were strangers.  There was a consultant, a young mother (and her small son) who'd recently moved to Northwest Indiana, a man representing a not-for-profit, an executive director of another not-for-profit, an artist running for city council, a father whose children are in South Shore Arts classes, a retired advertising executive, a banker and me. 
Our wide-ranging discussion focused on two questions:  1. What can we do to create a stronger arts presence in our region? 2. What do you think South Shore Arts/Symphony can do to benefit our region?
Suggestions: more and earlier art education programs for children, more public art projects including sculptures and murals, more free exhibits and performances, more art fairs and festivals.  Everyone thought that South Shore Arts needed to identify new potential partners like parks and libraries.  Some new ideas included an art contest, an art scavenger hunt, a film festival, pop-up workshops in libraries, community centers and retirement communities, and classes in journaling, spoken word, anime, gaming art, and creating a video on the I-phone.  A new branding, marketing campaign was also suggested.    
When I asked Dian Reyome, who works for Centier Bank, for her reaction to the meeting, she said, "I was refreshed by the many different "walks of life" that attended the meeting and found them and their ideas delightful!"  She added, "To me, the arts – in all forms – enhance the quality of our lives!"
John Cain said, "We've been reaching lots of people on the grass roots level and the people who came seem to want to get involved."  He added, "We've learned that the arts sessions seem to be well attended by people who are new to us, because art is a broader term.  The Symphony has loyal people, but it doesn't attract quite as many newcomers." 
Cain said that South Shore Arts is planning another Arts on the Table in three months, maybe in the late afternoon, early evening.  If that one is successful, they'll continue doing them every three months.  When I asked if anyone else in the state is doing this, Cain said, "South Shore Arts took the lead from Legacy Foundation's On the Table community conversations, a Lake County initiative.  As far as I know, no one else in the state is doing this."