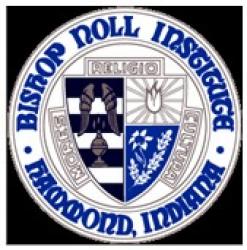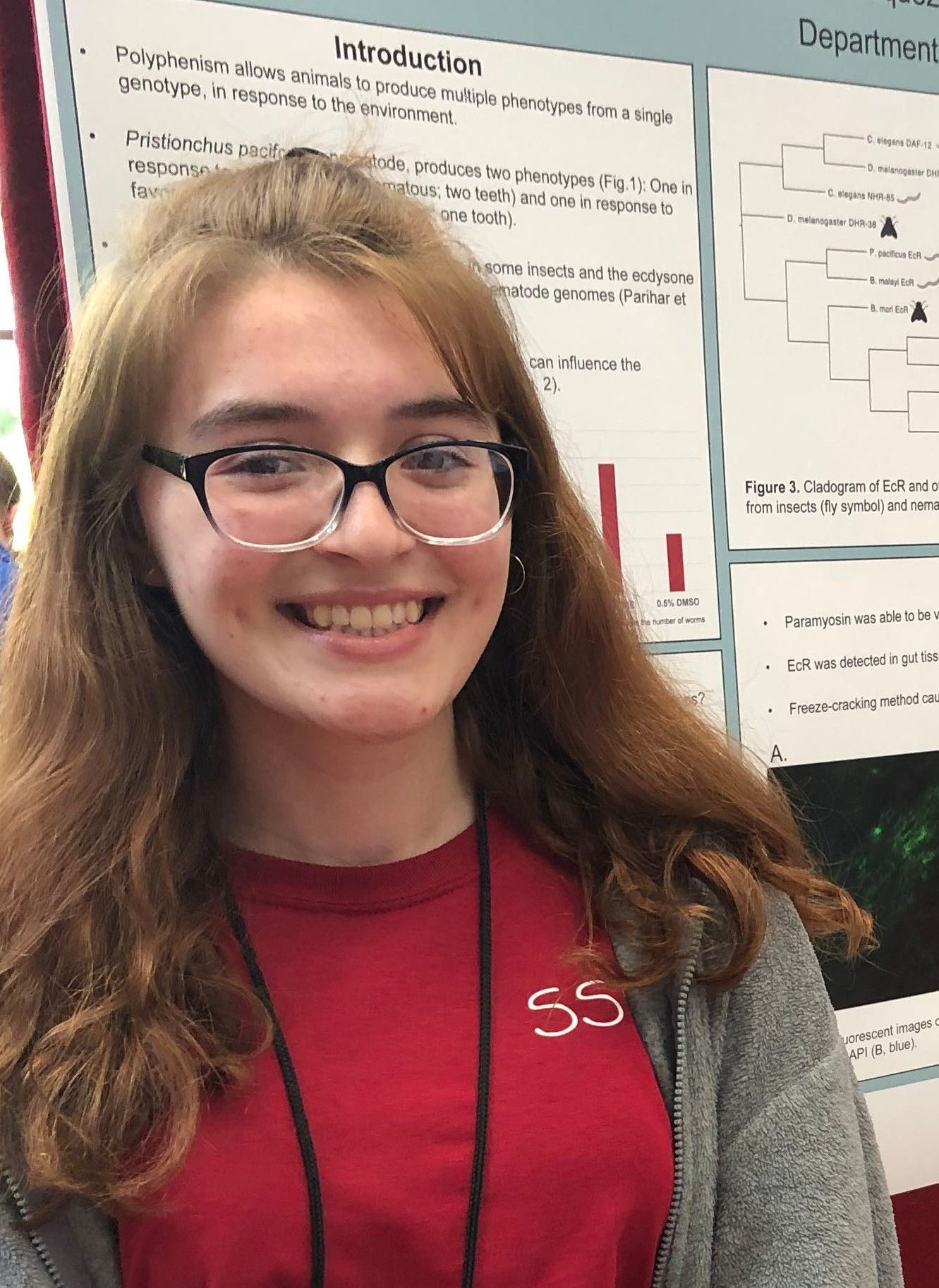 Noll junior Jacqueline Vazquez, of Hammond and a St. Casimir School alum, attended her second year of the Jim Holland Summer Science programs at Indiana University Bloomington.
The programs are specifically designed to address the ethnic and racial disparities that exist in STEM (Science, Technology, Engineering, Mathematics) fields and focus on increasing participation for high-achieving, underrepresented students.
For the second-year program Vazquez spent a week at IU researching nematode worm polyphenism in Dr. Erik Ragsdale's lab, she said.  "We finished up the week by doing a poster session on the research we did."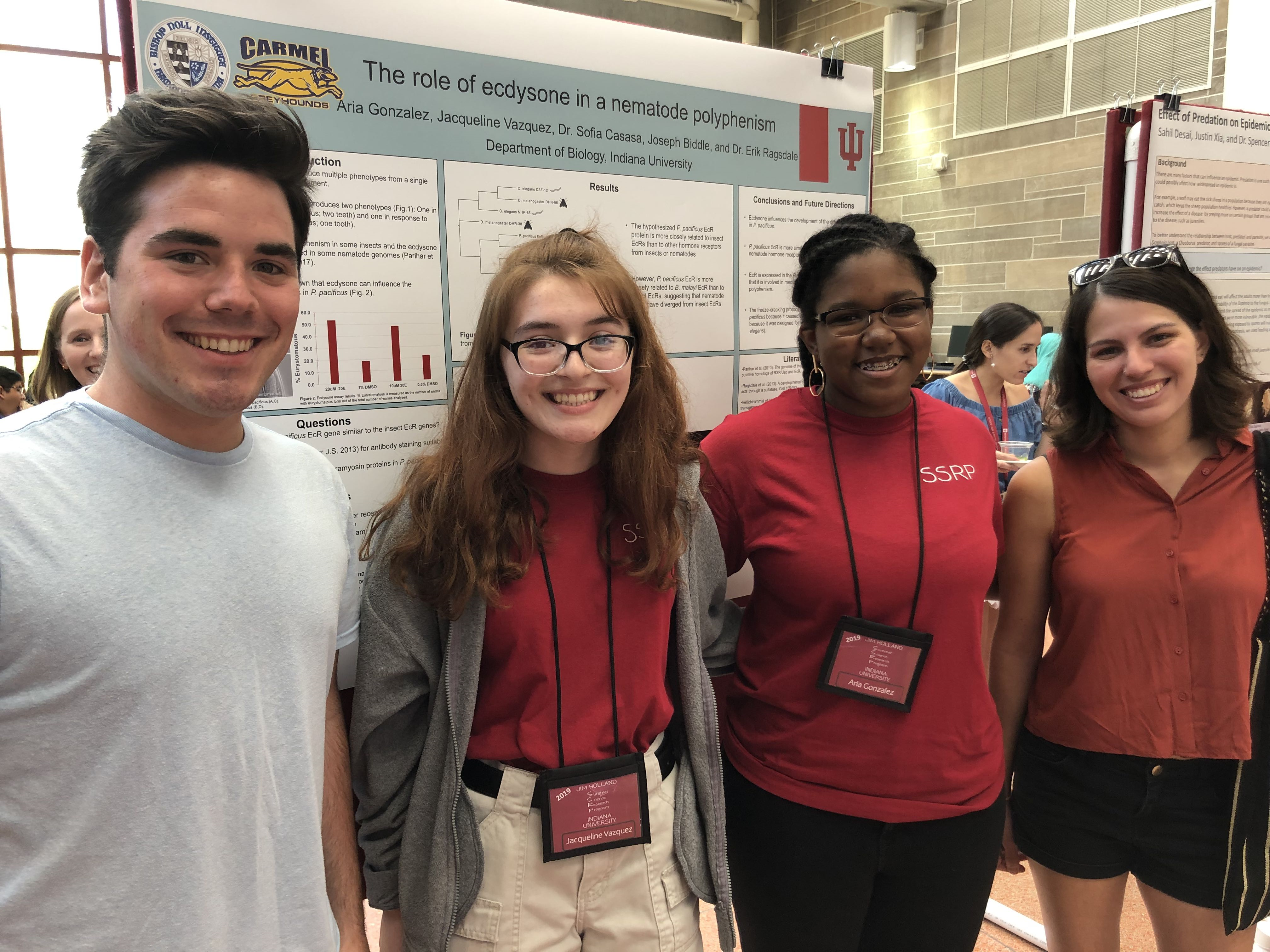 Jacqueline Vazquez, second from left, stands with her lab partner and IU Bloomington mentors Joseph Biddle and Dr. Sofia Casasa during a poster session.
Vazquez plans to continue pursuing STEM studies at Bishop Noll and apply to the third-year program of the Jim Holland Summer Science Programs called RISE.
"These programs have helped me confirm that science is what I want to do as an adult. I just have to figure out specifically what," she said. "I learned from this program that I'm insanely lucky to have gotten this opportunity. One of my mentors really put that in perspective for me when they told my lab partner and I about how they wished they had done a program like the one we were doing so that they could've realized sooner that lab research isn't for them."
Staying on the college campus for a week helped Vazquez come to her own realizations. "College won't be that bad and that I could probably handle being on my own at college when the time comes for that."
At Noll, Vazquez has been a member of Bishop Noll's speech team since her freshman year and has played on the golf team the past two years.
"She is a very studious and would work ahead, but she also cared about what the others knew and did not know. She would help other students understand the material," Vazquez's dual credit chemistry teacher Mary Koster said.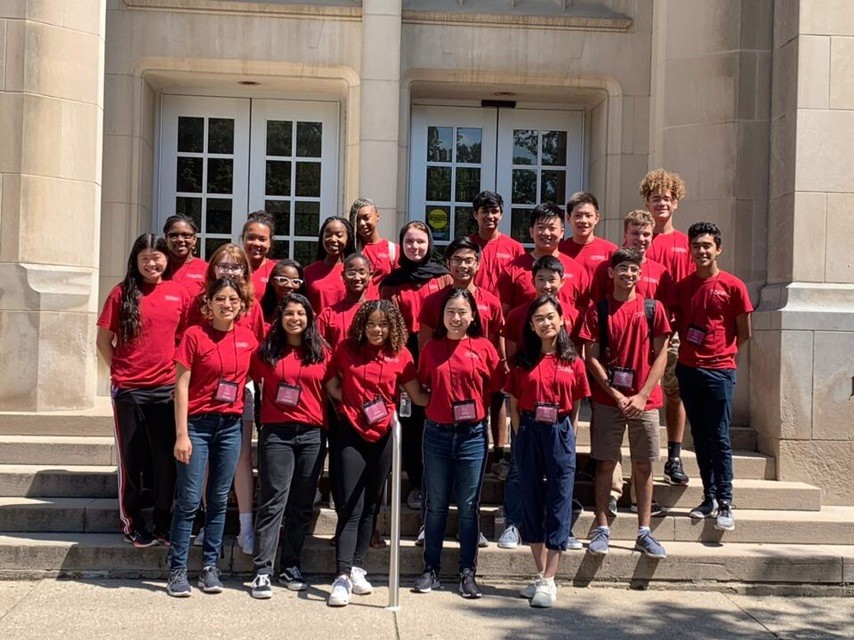 Bishop Noll's Jacqueline Vazquez was one of 23 participants in the Jim Holland Summer Science programs at Indiana University Bloomington.
Bishop Noll, which is set to begin its 99th school year, follows the nationally respected STEM curriculum of Project Lead the Way, while adding Religion and Arts components.
A $1 million, state-of-the-art STREAM Lab and Innovation Center is scheduled to open at Bishop Noll this year.
For information on admissions and events, visit www.bishopnoll.org or call (219) 932-9058.