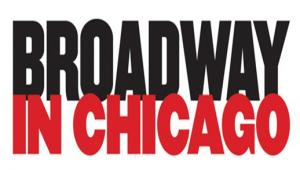 Broadway In Chicago is pleased to announce its off-season specials including KATHLEEN TURNER: FINDING MY VOICE; RIVERDANCE 25THANNIVERSARY SHOW; MEN ARE FROM MARS - WOMEN ARE FROM VENUS LIVE!; ROBERT DUBAC'S THE BOOK OF MORON; THE CHOIR OF MAN; THE OFFICE! A MUSICAL PARODY; WAITRESS and LISA LAMPANELLI'S LOSIN' IT!
The next Broadway In Chicago season will go on sale to the public Sunday, Oct. 6, and features the Pre-Broadway World Premiere of the new musical THE DEVIL WEARS PRADA, MOULIN ROUGE! THE MUSICAL, WHAT THE CONSTITUTION MEANS TO ME, MY FAIR LADY, SIX and JESUS CHRIST SUPERSTAR. To renew or purchase a new subscription, please visit BroadwayInChicago.com or call 312-977-1717. Group tickets are now available for all season shows and off-season specials by calling 312-977-1710 or emailing GroupSales@BroadwayInChicago.com.
Subscribers enjoy a host of benefits including savings of up to 51% off ticket prices, special access to the off-season specials, including the ability to purchase advance and priority tickets; discounts on both parking and suite service, exchange privileges based on availability and more.
The off-season specials, including performance dates and venues, are as follows: 
KATHLEEN TURNER: FINDING MY VOICE
Nov. 15 & 16, 2019
Broadway Playhouse at Water Tower Place, 175 E. Chestnut
FINDING MY VOICE takes audiences on a remarkable behind-the-scenes journey of Kathleen Turner's extensive and well-documented career. Peppered with songs from the great American songbook, Kathleen Turner croons hits including "Let's Fall in Love," "I'd Rather Be Sailing," "On the Street Where You Live," "Every Time We Say Goodbye," showcasing her trademark husky voice.  Directed by Andy Gale, FINDING MY VOICE features musical direction, arrangements and accompaniment from Mark Janas.  A once in a lifetime chance to see a true Hollywood legend on stage, FINDING MY VOICE is a deeply personal show packed with humor, great music, and one-of-a-kind insights spanning Kathleen Turner's exciting career. Tickets for KATHLEEN TURNER: FINDING MY VOICE will go on sale this Friday, October 4, at 10 am.
RIVERDANCE 25TH ANNIVERSARY SHOW
Feb. 4 – 9, 2020
Cadillac Palace Theatre, 151 W. Randolph
For over 25 years, nothing has carried the energy, the sensuality and the spectacle of RIVERDANCE. RIVERDANCE 25th ANNIVERSARY SHOW began its journey as the interval act in the 1994 Eurovision Song Contest, produced for television by Moya Doherty. This electrifying and innovative seven minute dance piece was then developed into a full-length stage show by Producer Moya Doherty, Composer Bill Whelan and Director John McColgan.  A powerful and stirring reinvention of this beloved favorite, celebrated the world over for its Grammy award-winning score and the thrilling energy and passion of its Irish and international dance. 
MEN ARE FROM MARS - WOMEN ARE FROM VENUS LIVE!
Feb. 11 – 23, 2020
Broadway Playhouse at Water Tower Place, 175 E. Chestnut
The Off-Broadway hit comedy MEN ARE FROM MARS – WOMEN ARE FROM VENUS LIVE!, is a one-man fusion of theatre and stand-up, and is a light-hearted theatrical comedy based on the New York Times #1 best-selling book of the last decade by John Gray.  Moving swiftly through a series of vignettes, the show covers everything from dating and marriage to the bedroom.  This hysterical show will have couples elbowing each other all evening as they see themselves on stage. Sexy and fast paced, this show is definitely for adults, but will leave audiences laughing and giggling like little kids! 
ROBERT DUBAC'S THE BOOK OF MORON
Feb. 25 – March 1, 2020
Broadway Playhouse at Water Tower Place, 175 E. Chestnut
Robert Dubac's newest Off-Broadway hit, THE BOOK OF MORON, has been described as one of the most "Hilarious" "Intelligent" and "Scorching" satirical attacks on idiocracy since Mark Twain. (And "idiocracy" isn't even a word. How dumb is that?) Having been brainwashed by a culture that worships Kardashians over character, delusion over truth and selfies over self-effacement; Dubac finds himself stuck in a coma of stupidity. His IQ has dropped to Q. In order to wake up he has to ask himself the big question. Who am I? What do I believe? What's the point? Okay, that's three questions but suffice to say, he has no answers. Just voices. Inner voices who come to life with precision and wit. One by one they pull him into a bizarre metaphysical universe of goofy critical thought in search of the bigger picture.
THE CHOIR OF MAN
April 14 – 19, 2020
Broadway Playhouse at Water Tower Place, 175 E. Chestnut
Known across the globe as "the ultimate-feel good show," THE CHOIR OF MAN offers up 90 minutes of indisputable joy. It's a party. It's a concert. It's a pint-filled good time  set in a real working pub that combines hair-raising harmonies, high-energy dance, and live percussion with foot-stomping choreography. The multi-talented cast of nine handsome blokes sings everything – pub tunes, folk, Broadway, classic rock – all to roof-raising heights. It's the best singing, dancing, stomping, pub crawl of a show you'll ever attend! 
THE OFFICE! A MUSICAL PARODY
April 28 – May 17, 2020
Broadway Playhouse at Water Tower Place, 175 E. Chestnut
It's a typical morning at Scranton's third largest paper company until, for no logical reason, a documentary crew begins filming the lives of the employees of Dunder Mifflin. Don't miss this hilarious, unauthorized parody of your favorite TV show, now coming to a city near you. Mashable calls the show "the world's most elaborate inside joke, created with a whole lot of love, just for fans." Original Off Broadway cast member, Madeline Glenn Thomas, joins the tour cast as everyone's favorite receptionist, Pam.  Writers Bob and Tobly McSmith are ecstatic about their third national tour. "The Office! A Musical Parody is on track to be our most successful New York production in 10 years," says Tobly McSmith. "The Office! A Musical Parody is now one of the most successful off-Broadway shows in history. As Michael might say, 'It's been a dream come thru.'"
WAITRESS
May 19 – 24, 2020
CIBC Theatre, 18 W. Monroe
Meet Jenna, a waitress and expert pie-maker who dreams of a way out of her small town and rocky marriage. Pouring her heart into her pies, she crafts desserts that mirror her topsy-turvy life such as "The Key (Lime) to Happiness Pie" and "Betrayed By My Eggs Pie." When a baking contest in a nearby county — and a satisfying encounter with someone new — show Jenna a chance at a fresh start, she must find the courage to seize it. Change is on the menu, as long as Jenna can write her own perfectly personal recipe for happiness. It's an empowering musical of the highest order!" raves the Chicago Tribune.  Don't miss this uplifting and hilarious musical celebrating friendship, motherhood, and the magic of a well-made pie.
LISA LAMPANELLI'S LOSIN' IT!
June 16 – 28, 2020
Broadway Playhouse at Water Tower Place, 175 E. Chestnut
LISA LAMPANELLI'S LOSIN' IT!, an intimate collection of humorous observations and real-life stories, is curated and performed by LISA and her hilarious friends. In a departure from the insult comedy she's long been known for, LISA has created a heartfelt, funny theatrical evening focusing on issues of weight, body image, and "losin' it!" Obsessed with food for as long as she can remember, LISA has lost and gained more than 372 pounds over the course of her life. Performed in the spirit of The Vagina Monologues and Love, Loss, & What I Wore, LISA and friends enchant theatergoers with touching anecdotes about their own weight struggles, spiked with Lisa's cutting-edge humor.
ABOUT BROADWAY IN CHICAGO
Broadway In Chicago was created in July 2000 and over the past 19 years has grown to be one of the largest commercial touring homes in the country.  A Nederlander Presentation, Broadway In Chicago lights up the Chicago Theater District entertaining more than 1.7 million people annually in five theatres. Broadway In Chicago presents a full range of entertainment, including musicals and plays, on the stages of five of the finest theatres in Chicago's Loop including the Cadillac Palace Theatre, CIBC Theatre, James M. Nederlander Theatre, and just off the Magnificent Mile, the Broadway Playhouse at Water Tower Place and presenting Broadway shows at the Auditorium Theatre.
Broadway In Chicago proudly celebrates 2019 as the Year of Chicago Theatre.
For more information, visit www.BroadwayInChicago.com.
Facebook @BroadwayInChicago ● Twitter @broadwaychicago ● Instagram @broadwayinchicago ● #broadwayinchicago