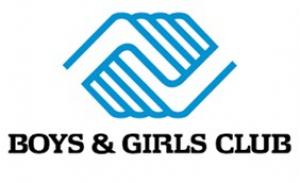 This year we celebrate 100 years of the original Katherine House. The renovation of the current Club will ensure East Chicago youth have a safe, fun place to attend for the next 100 years and beyond. 
Thanks to a generous anonymous donor and Foundations of East Chicago, we were able to complete the $1.25 million project. This was in part to other generous donors: ArcelorMittal for providing the safety infrastructure, City of East Chicago Planning & Economic Business Development, El Oso Construction, BP America, Inc., Safety-Kleen, Cline Avenue Bridge, LLC, Community Healthcare System and Praxair, Inc.
"I have said it before, and I will say it again! The East Chicago community is a very caring and passionate one," states Ryan Smiley, president and CEO of Boys & Girls Clubs of Greater Northwest Indiana. "We know the K-House is loved by the City, and the city and community members proved it by stepping up to renovate this Club for kids. This City knows that kids deserve the best."  
You have the chance to embrace the history of East Chicago and leave your legacy. There are 100 bricks left from the original Katherine House Club that are available for engraving. Contact Alison Martin at amartin@bgcgreaternwi.org for more information.