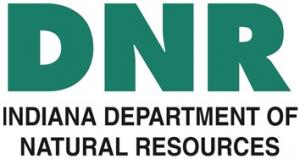 More than 100 posters were submitted, and contest winners received prizes from DNR State Parks and Fish & Wildlife. 
With tick season upon us, we want you to stay safe while you are enjoying the outdoors. Be prepared, not scared, when you venture out.
The Indiana State Department of Health (ISDH) held a poster contest for K-12 students in Indiana in honor of Lyme Disease Awarareness Month. The goal of the contest was to increase awareness of tickborne disease prevention and promote safe enjoyment of the outdoors. Prize packages for each winner were donated by the Indiana Department of Natural Resources ($50-$55 value).
The best way to prevent tickborne disease is to prevent tick bites. Children and their parents can obtain additional information regarding prevention methods from the Indiana State Department of Health website and the Centers for Disease Control and Prevention website.
Congratulations to our winners and thank you to all of our participants!   Check out all the winning posters at www.in.gov/isdh/28140.htm.