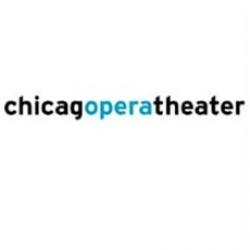 "Each of the operas in our 2019/20 season will be a Chicago premiere," said Yankovskaya. "This ambitious and varied season features three innovative contemporary composers who are using the operatic medium to tell stories relevant to present-day life and also brings a beloved Rachmaninov opera to Chicago audiences for the first time. From the thrills of 'Everest' and 'Aleko,' to the gritty 'Soldier Songs' starring superstar baritone Nathan Gunn and the world premiere of Dan Shore's "Freedom Ride," this will be a season of can't-miss events on the city's cultural calendar."
"The bold, dynamic choices we are making this season are indicative of the vision Lidiya and I share for the future of COT," added Magnus. "To ensure that opera stays relevant as a living art form, we must bring contemporary voices, as well as works of international prominence never before seen in Chicago to the stage."
The season will begin with a double-bill of Chicago premieres: "Everest," by Joby Talbot with a libretto by Gene Scheer, and "Aleko" by Sergei Rachmaninov with a libretto by Vladimir Nemirovech Danchenko. "Everest" is a 2015 work based on the same expedition that inspired Jon Krakauer's best-selling book "Into Thin Air." It tells the harrowing story of a 1996 three-man Mount Everest expedition in which the climbers were trapped by a sudden storm. Commissioned by The Dallas Opera, "Everest" was hailed by the Wall Street Journal as a "70-minute juggernaut [that] makes you feel disturbingly in the moment, living—and dying—along with the characters," and "breathtakingly powerful…one of the most compelling and relevant operas in a generation" (Dallas Voice.)
In "Aleko," a man abandons Russian society to join a free-spirited camp of Romani travelers, where he falls for Zemfira, a fiercely independent woman with a young lover of her own. Adapted from the poem "The Gypsies" by Alexander Pushkin, the production is the second opera in Russian presented by COT following the 2018 staging of Tchaikovsky's "Iolanta." The opera, Rachmaninov's first, written when he was 19, was first performed at Bolshoi Theatre in 1893, and will feature partnerships with A&A Ballet and Apollo Chorus. The double-bill will feature,Andrew Bidlack, Aleksey Bogdanov, and Michelle Johnson, and will be performed at the Harris Theater for Music and Dance November 16 and 17, 2019.
COT's second opera of the season, "Freedom Ride," is also the company's second ever world premiere commission. "Freedom Ride" is set in New Orleans during the summer of 1961. The Congress of Racial Equality is looking for volunteers to ride buses and trains to Jackson, Mississippi, risking life and limb to end segregation. When Xavier University student Sylvie Davenport is handed a pamphlet, she must choose between her academic future and joining the Freedom Riders. For "Freedom Ride," COT will be partnering with Chicago institution Chicago Sinfonietta to perform as the production's orchestra.
"Freedom Ride" will be directed by critically acclaimed director Tazewell Thompson. He has directed productions at the Goodman Theatre, Glimmerglass Opera, Washington National Opera, New York City Opera, and more, as well as productions in Milan, Madrid, and Paris. His production of "Porgy and Bess" at New York City Opera was broadcast on PBS' "Live from Lincoln Center" and received EMMY Nominations for Best Director and Best Classical Production.
Composer and librettist Dan Shore's many works for the stage include "The Beautiful Bridegroom" (first prize, National Opera Association's Chamber Opera Competition), "An Embarrassing Position" (first prize, National Opera Association's Chamber Opera Competition, and a Big Easy Entertainment Award), and "Travel" (first prize, Astoria Performing Arts Center Playwriting Contest). The production will be performed at the Studebaker Theater February 8, 14 and 16, 2020.
The 2019/2020 season concludes with the Chicago premiere of the intimate opera "Soldier Songs." World-renowned baritone Nathan Gunn (hailed by OperaWire as "one of America's great modern-day baritones") comes to Chicago Opera Theater to perform a solo work at the Edlis Neeson Theater at the Museum of Contemporary Art, telling the story of a soldier who is deployed to Afghanistan. Composer and librettist David T. Little combines elements of theater, opera, rock-infused-concert music and animation to explore the soldier's perceptions, the exploration of loss, the exploitation of innocence, and the difficulty of expressing the truth of war. The libretto was adapted from recorded interviews with veterans of five wars and depicts the character in the three phases of life: Youth, Warrior and Retired Veteran.
Little has been called "one of the most imaginative young composers on the music-theatre scene…not a post-classical composer but a classical composer with a surprisingly broad range," by The New Yorker and "among the brightest lights to emerge in recent seasons" by Time Out New York. The opera will be stage directed by Ashley Tata, who previously directed the work at Fargo Moorhead Opera, the Atlas Theater in Washington DC, the Holland Festival, Amsterdam and LAOpera, where the Los Angeles Times called it "extraordinarily powerful."
Nathan Gunn has performed on the stages of the world's premier opera houses, including the Metropolitan Opera and the Lyric Opera of Chicago.The New York Times raved "Nathan Gunn commands an operatic baritone whose mighty heft and richness confer an outsize authority on everything it touches."  He will be performing this role for the first time at Chicago Opera Theater. The opera is presented in partnership with Beth Morrison Projects and will be performed at the Edlis Neeson Theater at the Museum of Contemporary Art May 14, 15, 16 and 17, 2020.
About Chicago Opera Theater's 2019/2020 Season
"Everest"
Music by Joby Talbot and Libretto by Gene Scheer
and
"Aleko"
Music by Sergei Rachmaninov and Libretto by Vladimir Nemirovech Danchenko
November 16 & 17, 2019
Harris Theater for Music and Dance
Conducted by COT Staley Music Director Lidiya Yankovskaya
Directed by Dylan Evans
Partners: A&A Ballet and Apollo Chorus
"Freedom Ride"
Music and Libretto by Dan Shore
February 8, 14 & 16, 2020
Studebaker Theater
Conducted by COT Staley Music Director Lidiya Yankovskaya
Directed by Tazewell Thompson
Partner: Chicago Sinfonietta
"Soldier Songs"
Music and Libretto by David T. Little
Film by Bill Morrison
May 14, 15, 16 & 17, 2020
Edlis Neeson Theater at the Museum of Contemporary Art
Conducted by COT Staley Music Director Lidiya Yankovskaya
Directed by Ashley Tata
Starring Nathan Gunn
Partner: Beth Morrison Projects
Subscription Information
Subscriptions to Chicago Opera Theater's 2019/2020 Season are on sale now.
Subscriptions are priced from $95 - $450 and can be purchased by calling 312.704.8414 or via cot.org. Single tickets will go on sale August 1, 2019.
Chicago Opera Theater also announced that Composer Matthew Recio has been named COT's second Vanguard Emerging Opera Composer, joining Stacy Garrop, who is in her second and final year of the program. He currently holds a position as composer in residence at the Luzerne Music Center and was selected as the first commissioned composer for the CincinnatiSong Initiative 2018-2019 season. He is the winner of the Cincinnati Camerata Competition, two-time winner of the NOTUS Composition Competition, finalist in the Young New Yorker's Choral Competition, and a finalist in the Morton Gould Awards and BMI Awards.
"Matthew is a tremendously talented composer with a bright future in the world of contemporary opera," said Yankovskaya. "We are proud to have him join the COT team for this two-year residency, and I'm looking forward to collaborating as he receives vital training and develops new works for COT."
About Chicago Opera Theater
Chicago Opera Theater (COT) is a nationally recognized opera company based in Chicago, now in its 46th season. COT expands the tradition of opera as a living art form, with an emphasis on Chicago premieres, including new contemporary operas for a 21st century audience.
In addition to its programmed mainstage season, COT is devoted to the development and production of new opera in the United States through the Vanguard Initiative, launched in the Spring of 2018. The Vanguard Initiative mentors emerging opera composers, invests time and talent in new opera at various stages of the creative process and presents the Living Opera Series to showcase new and developing work.
Since its founding in 1973 by Alan Stone, COT has staged more than 125 operas, including over 65 Chicago premieres and more than 35 operas by American composers.
COT is led by Stefan Edlis and Gael Neeson General Director Ashley Magnus and Orli and Bill Staley Music Director Lidiya Yankovskaya. As of fall 2018, Maestro Yankovskaya is the only woman with the title Music Director at any of the top 50 opera companies in the United States. COT currently performs at the Studebaker Theater (Michigan & Congress) and the Harris Theater for Music & Dance (Michigan & Randolph).
For more information on the Chicago Opera Theater and its programs please visitchicagooperatheater.org.