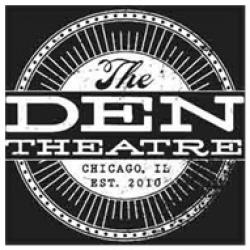 Gareth Reynolds is an internationally touring stand-up comedian whose brilliantly clever quips perfectly offset Dave Anthony's hilarious snark on their smash-hit podcast "The Dollop," which garners over five million downloads every month. Gareth has written for "Arrested Development," "Flaked" and "Hoops" for Netflix, as well as "You're the Worst" on FX and "I'm Sorry" for truTV. Previously, he wrote for the Comedy Central sitcom "Idiotsitter," took the lead on the ABC show "Hail Mary" and has been seen on IFC's "Maron."
His debut stand-up album "Riddled With Disease" was release in December 2019 on Comedy Dynamics and reached #1 on Billboard that week.
Originally hailing from the sweet streets of Milwaukee, Wisconsin; Gareth moved to Los Angeles where he began producing and writing his own material, eventually making shows at Comedy Central, the Travel Channel and MTV. He also has a cat named Jose.
Tickets: $20 general admission; $28 VIP mezzanine table seating with cocktail service; $33 VIP up front table seating with cocktail service.
About The Den Theatre
Artistic Director Ryan Martin opened The Den in 2010 in the Wicker Park neighborhood with a single theatre space. Now celebrating its tenth year, The Den is a multi-level live entertainment venue that boasts seven intimate and unique theaters ranging from 50 – 300 seats, plus a convertible cabaret space. The first floor houses The Den's Haven Lounge – a full-service coffee shop and bar where neighbors, audiences and like-minded culture hounds gather to drink, eat, talk, read, watch, think, listen and live. Currently, The Den is home to four resident theatre companies including First Floor Theater, Haven, The New Colony and Broken Nose Theatre. Hundreds of other companies and artists from Chicago and beyond have called The Den home – from national names to local stars, The Den consistently plays host to a lineup of exciting and diverse talent. As a building created for interdisciplinary arts, The Den has accommodated a wide variety of programming, including plays, musicals, film screenings, live music, dance, improv and stand-up comedy, seminars and speaking engagements. For additional information, visit www.thedentheatre.com.