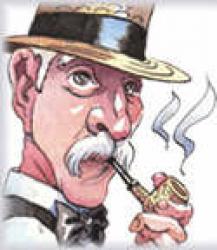 "Cultural Jet Lag is for the discriminating pop culture junkie."  --- Fantagraphics Books
Jim Siergey was already active in the underground and alternative comix world when he met Tom Roberts in the 1980s where they found they had a penchant for meshing what was considered high culture with low culture and Cultural Jet Lag was born.
The first Cultural Jet Lag comic strip appeared in New City, a Chicago weekly newspaper, in 1990.   CJL went on to appear in over 150 alternative publications across the country.   A separate CJL was created for Time Magazine, where it ran as a regular feature for 4 ½ years.   Another composition of CJL appeared in the Sunday magazine supplement of USA Weekend.   Two comic book compilations also followed.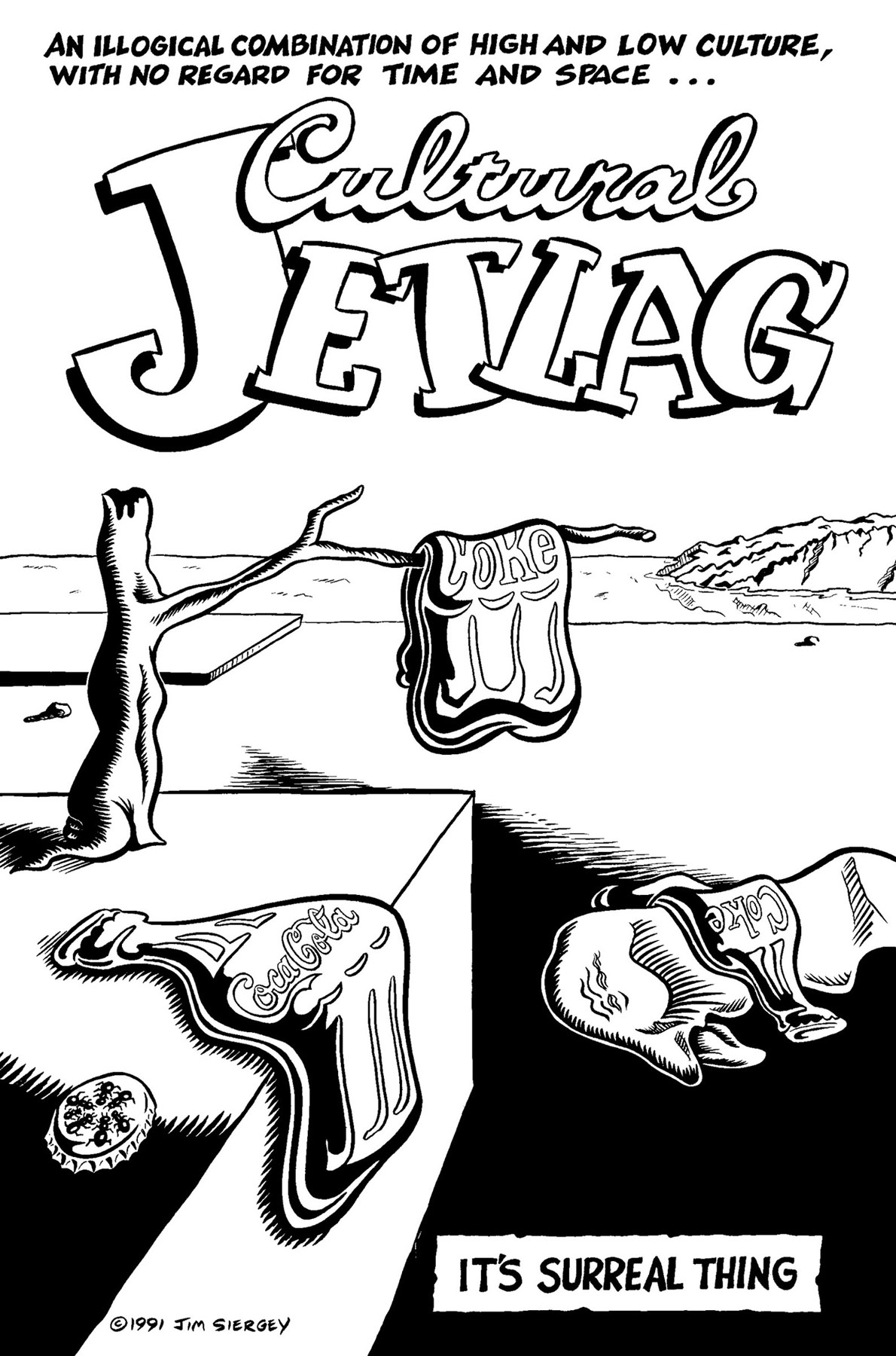 New City's Aaron Cohen wrote "Cultural Jet Lag goes beyond strictly comic art, stretching into the realms of philosophy and politics to force highbrows and lowbrows to swim in the same pool."
Tom Roberts had muscular dystrophy and passed away in 1999 at the age of 39.   Siergey continued the strip for another decade or so before retiring it.
Growing up, John Anthony Giemzik III was fueled by his fascination with 1970s underground comic books and would doodle on everything: textbook margins, the backside of envelopes and bathroom stalls were all fair game.   Twenty five years later, his once meaningless doodles have maintained a timeless appeal with a delightfully bizarre approach.   Pure imagination is always relevant…as Giemzik assigns a crammed, clamoring grab of faces to the human condition within the crowd surrounding us.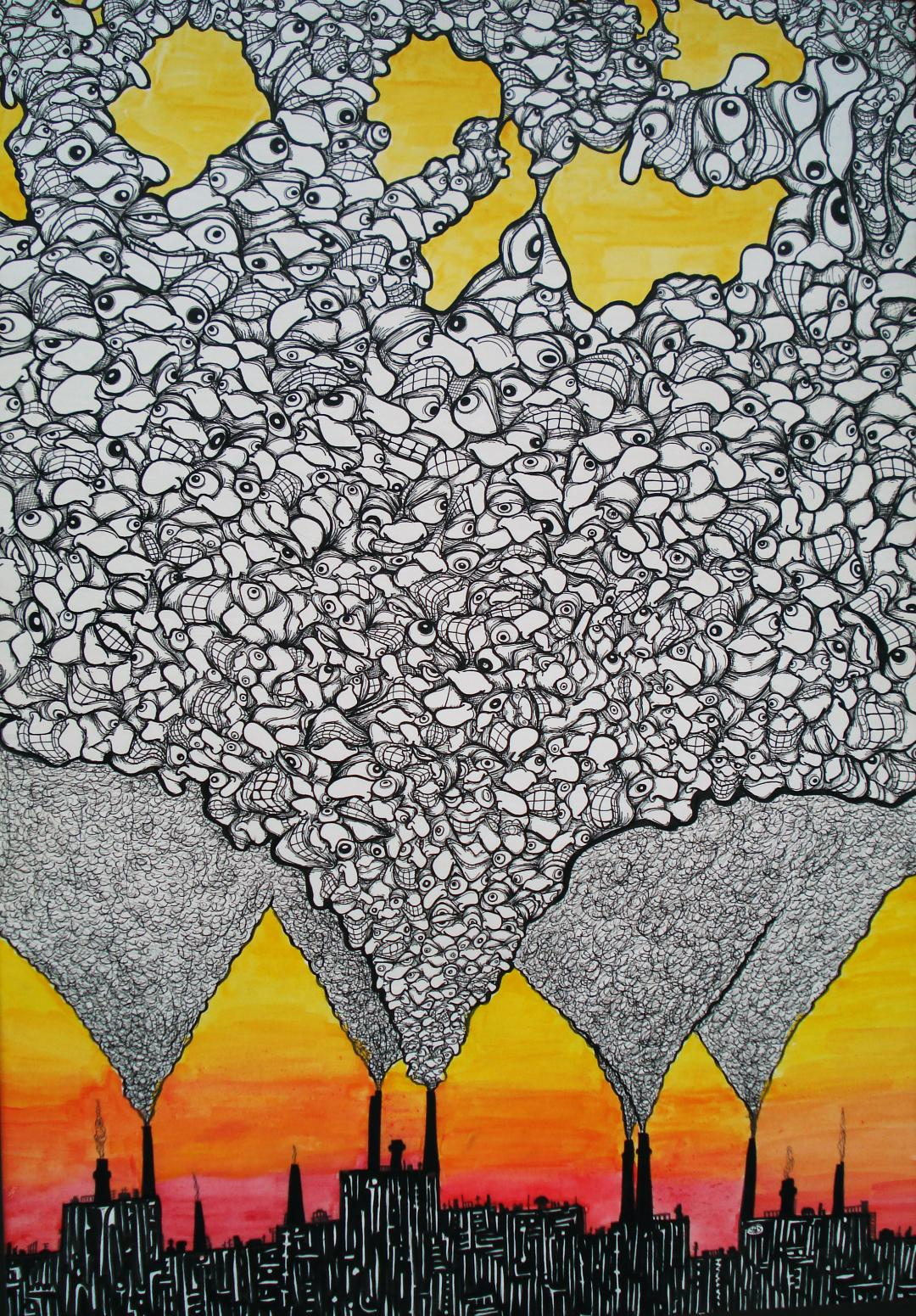 Paul Henry's Art Gallery is located at 416 Sibley Street in downtown Hammond, IN 46320.   For more information about the gallery, call David Mueller at 219.678-5015.   Free parking is available in the lot directly behind the gallery between Sibley and Fayette streets.