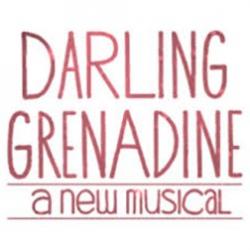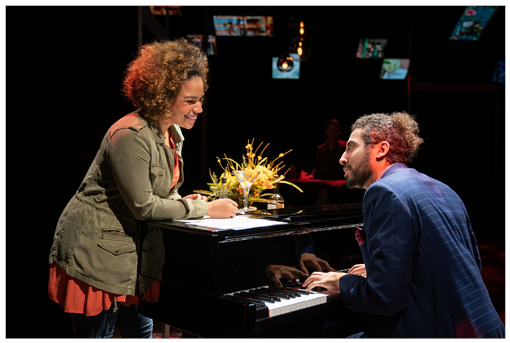 Although I wasn't fond of the subject matter, I must say that the score, written by Daniel Zaitchik – who also wrote the book (script) – is lush, with compelling lyrics.  Kudos to Director Aaron Thielen, for finding cast members whose vocal talents do justice to the score like Heath Saunders, who starred as Jesus Christ in the Lyric Opera production of "Jesus Christ Superstar" last year. 
Harry (Saunders) is a songwriter in New York, living the good life with his dog, Paul (a lifelike puppet manned by Philip Huber) and voiced by a Trumpet Player (Mike Nappi).  Initially, at least, I thought I was watching a story based on the life and success of Barry Manilow, since Harry's success is the result of writing a well-known jingle.  Unlike Manilow, Harry is embarrassed about that jingle.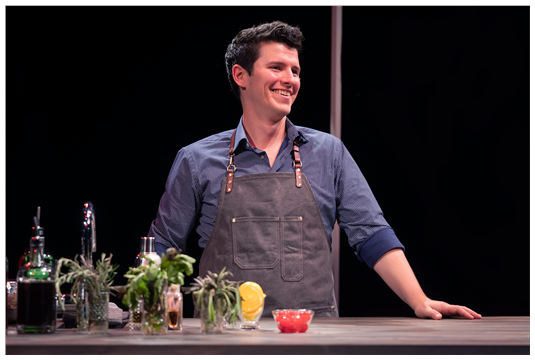 Harry's brother, Paul (Nick Cosgrove), owns a bar which seems to be Harry's home-away-from-home.  Unfortunately, Harry never lets Paul forget that he financed the bar, especially when Paul reminds him not to drink up the profits.  Louise (Katherine Thomas), who is hot and heavy with Harry, falls in love with Paul (the dog).  She enjoys a drink or two, but overlooks Harry's occasional (she thinks) overindulgence. 
When Harry goes on a complete bender, he loses everything that means anything to him.  Only after he hits rock bottom can he rebuild his life.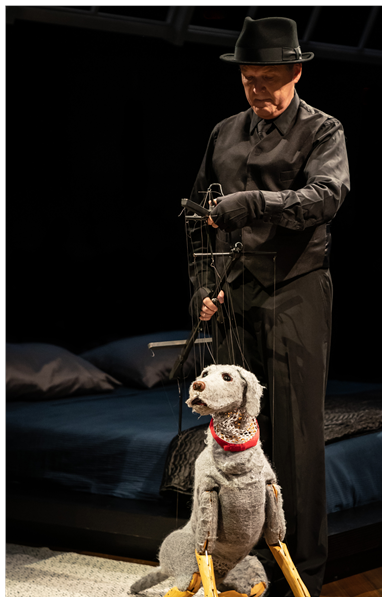 I absolutely loved Paul, the dog.  That puppet is so real you can't resist petting him.  Philip Huber told me there was over 900 hours of work in Paul, who totally stole the show!    By the way, Allison Sill and Brandon Springman play all the other parts in the show.  
"Darling Grenadine" runs through August 18th at the Marriott Theatre, 10 Marriott Drive, Lincolnshire.  Parking is free, valet is also available.  Running time is 2 hours, 30 minutes, with an intermission.  Performances are Wednesdays at 1:00 and 7:30 pm; Thursdays at 7:30 pm; Fridays at 8:00 pm; Saturdays at 4:00 and 8:00 pm; Sundays at 1:00 and 5:00 pm, with select Thursday 1:00 pm shows. There are a limited number of dinner-theatre packages available on Wednesday and Thursday.  Tickets range from $50-$60.  FYI (847) 634-0200 or www.marriotttheatre.com.