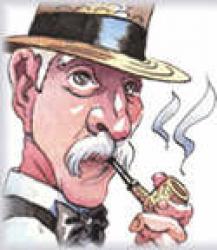 We open the show with two receptions, Saturday May 18 from 1-9pm and Sunday May 19 from 2-6pm.
THURSDAY MAY 2, 436TH JAM NIGHT, 7PM. No amps!! No mics! Just you, the music and the audience. Additionally, bring your contribution to the potluck food table, entree, side dish, dessert or finger food. If you play or bring a food item, it is worth two dollars off the cover charge of $5.00
SATURDAY MAY 4, NOON TIL 2PM, The Prairie State College annual PHOTOGRAPHER OF THE YEAR exhibit, reception and awards. Four outstanding student-photographers will be competing for the top scholarship award.
THURSDAY MAY 9, 437TH JAM NIGHT, 7PM. (detail above)
SATURDAY MAY 11, 2 TIL 5PM, MONTHLY JAZZ JAM hosted by Tom Matecki and his quartet. After an opening set by the host group guest musicians and vocalists are invited to join in for the final two hours of the show. Mics are provided and the music is amplified. $5 cover.
THURSDAY MAY 16, 438TH JAM NIGHT, 7PM. (detail above)
SATURDAY MAY 18, 1-8PM, OPENING RECEPTION for "CULTURAL JET LAG," the art of Jim Siergey and John Giemzik, each artist reaching beyond comic art into the realms of psychology, philosophy, politics and beyond.
SUNDAY MAY 19, 2-6PM, SECOND DAY of the Opening Reception for "CULTURAL JET LAG," Siergey and Giemzik.
WEDNESDAY MAY 22, 7-10PM, PAUL HENRY'S MUSIC SHOWCASE featuring a fluid lineup of accompanying musicians assembled from Andy Sutton's extensive connections within the music community of NW Indiana and Chicago This month's gig includes Aiden Dehn on sax, Di'Kobie Berry on vibes, Kris Lohn on bass and Sutton on drums.Cover charge is $10.
THURSDAY, MAY 23, 439TH JAM NIGHT, 7PM. (detail above)
FRIDAY, MAY 24, PUNK SHOW 7-10PM, Come and be a Punk in the hot bed of Hardcore with the musical styles of:
WARM BODIES (KC) https://warmbodies100.bandcamp.com/
DENTIST (Returns from STL) https://rawrxd.bandcamp.com/
PENTAS (home town heroes) https://pentas.bandcamp.com/releases
BTTW (Chicago land. First show.)
$5-10 Dollars. Respect for your fellow human and the 
venue is the priority.
THURSDAY, MAY 30, 440TH JAM NIGHT, 7PM. (detail above)
We hope you have the opportunity to join us for any or all of our events during the month of May!
David and Rita Mueller
Paul Henry's Art Gallery
416 Sibley, Hammond, IN 46320
phone: 219-678-5015