The Seattle International Spirit Awards have recognized Journeyman Distillery with four awards for their renowned spirits celebrating the 125th anniversary of Chicago's Field Museum.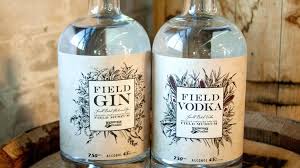 The artisan collection, consisting of Rye Whiskey, Vodka, and Gin won big—sweeping the competition with medals ranging from Best in Class and Double Gold for Field Vodka to Gold and Silver for Field Rye and Field Gin respectively.
Natural history was the inspiration for this spirited collaboration, utilizing ingredients introduced at the 1893 World's Columbian Exposition. Provided with a list of more than 1,500 heritage grains and botanicals, Journeyman distillers handcrafted the distinctive spirits. The evocative list of ingredients includes black mission fig, "Bloody Butcher" red corn, and 27 historical botanicals—ranging from intriguing (marshmallow root) to surprising (prickly ash).
The Seattle International Spirit Awards is the Pacific Northwest's largest and most comprehensive distilled spirits and liqueurs awards program, recognizing and celebrating award-winning spirits with consumers, enthusiasts, and industry professionals around the world.
To learn more about Journeyman Distillery's Field Spirits Collection, visit www.journeymandistillery.com. The Field Spirits Collection is available at Journeyman's Three Oaks distillery, the Field Museum, and fine retailers across the country.
Founded in 2010, Journeyman Distillery crafts, bottles, sells, and serves organic and kosher certified spirits at the historic Featherbone Factory in Three Oaks, Michigan. The distillery prides itself on using the highest quality grains sourced from Midwestern organic farmers in its award-winning spirits as well as at its Staymaker restaurant. Journeyman products are distributed in twelve states across the country and available for purchase direct from the distillery. Learn more and find your spirit at www.journeymandistillery.com.