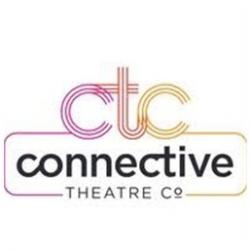 Connective Theatre Company, founded in the fall of 2018 as a collective of Chicago artists committed to creating diverse stories for the stage, is performing their first production which runs through July 21st. Their inaugural play is Naomi Wallace's ONE FLEA SPARE, the 1997 Obie Award winner for Best Play. ONE FLEA SPARE is being produced in partnership with the local refugee settlement organization RefugeeOne, and is jointly directed by Brian Zane and Ashley Joy. It will play at Nox Arca Theatre, 4001 N. Ravenswood Avenue, Suite 405, Fridays and Saturdays at 7:30 pm and Sundays at 3:00 pm. 
In a plague-ravaged 17th century London, a wealthy couple is about to be released from a four-week quarantine when a young girl and a sailor sneak into their home. The wealthy couple is re-quarantined in close quarters with these two "plague refugees" for 28 days. Tension, mistrust, and a clash of cultural, social, and sexual boundaries rise to the surface in this fiercely dark comedy by Naomi Wallace. 
The cast includes Taylor McWilliams-Woods* as Morse, Andrew Thorp as Bunce, Tim Kough as Mr. William Snelgrave, Rosalind Jurwitz as Mrs. Darcy Snelgrave, and Brian Zane as Kabe. The production team includes Brian Zane* (Producer/Director), Ashley Joy* (Director), Rachel Schulz* (Casting Director), Lena Romano* (Dramaturge), Leah Huskey* (Intimacy Designer), Bobby Duncalf* (Fight Choreographer), Rachel Hunsinger (Assistant Director), Hayley Wallenfeldt (Set/Costume Designer), Josh Mather (Sound Designer), Robin Maegawa-Goeser (Prop Designer), Maya Jamner (Hair/Makeup Designer), Aram Monisoff (Dialect Coach), Charles Blunt (Lighting Designer), Taylor Adams* (Assistant Stage Manager), and Mary Clancy (Stage Manager). (*Denotes Connective Theatre Company Ensemble Member)
Connective Theatre Company's partnership with RefugeeOne includes talkbacks and lobby displays connecting those displaced by the plague in 1665 to refugee crises today, as well as describing the part that privilege and wealth plays in dictating who is able to escape dangerous situations. There will be petitions and info on how to donate to RefugeeOne after the show, so audiences can take direct action and connect the themes of ONE FLEA SPARE with current issues.
The talkback schedule is as follows:
•    Sunday July 7th--A talkback with the CAST following the performance
•    Saturday July 13th--A talkback with DIRECTORS AND DESIGNERS following the performance 
•    Sunday July 14th--A talkback with REFUGEE ONE AND DIRECTORS following the performance
LISTING INFORMATION
ONE FLEA SPARE
By Naomi Wallace
Directed by Brian Zane and Ashley Joy
Nox Arca Theatre, 4001 N. Ravenswood
July 5 -21, 2019
Fridays and Saturdays at 7:30 pm and Sundays at 3:00 pm
Tickets $15.00 online, $20.00 at the door
Tickets and info available at www.connectivetheatrecompany.com 
ABOUT CONNECTIVE THEATRE COMPANY
Connective Theatre Company was founded in the fall of 2018 as a collective of Chicago artists committed to creating diverse stories for the stage. The ensemble was originally comprised of strangers who envisioned a space where they could meet, work, and support each others' varying artistic goals. Through partnerships with local organizations and community engagement, CTC hopes to not only create thrilling art, but to make a tangible impact on our city and the world at large. On March 25th, 2019, Connective Theatre Company was chosen to become a Producing Resident with Nox Arca Theatre for our 2019/2020 season.
MISSION: Connective Theatre Company is committed to telling stories that connect reason and emotion, provoke critical consciousness, and facilitate a path to action.
We believe in creating a safe environment for all artists. Connective Theatre Company abides by the Chicago Theatre Standards and is committed to providing a fight choreographer for any production that requires staged violence, and an intimacy designer for any production containing sexual content and/or nudity.
ABOUT REFUGEEONE
Every year, RefugeeOne serves more than 2,500 refugees and immigrants of all ages, ethnic groups, faiths, and backgrounds. Our primary focus is to assist these resilient individuals in becoming an independent, self-supporting member of their new community. 
As the largest resettlement agency in Illinois, RefugeeOne has welcomed more than 18,000 refugees since 1982. RefugeeOne walks alongside refugees from the moment they land at O'Hare International Airport—welcoming them to Chicago and providing furnished apartments, English classes, job search support, mental health care, youth programming, and mentors to help them adjust to life in the U.S.
MISSON: RefugeeOne creates opportunity for refugees fleeing war, terror, and persecution to build new lives of safety, dignity, and self-reliance.