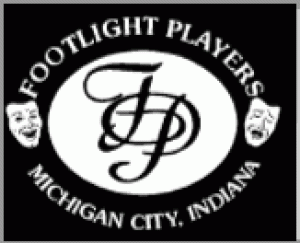 The workshop will consist of two weeks (8 days), Monday through Thursday between the hours of 1:00 PM and 4:00 PM. The participants will receive  vocal/musical instruction, stage direction, character development, choreography, interpretation of a script and the sessions will culminate in a full-fledged, 2-Act Musical Farce, entitled THE WIZARD OF ODDS.
The sessions will be held on June 10, 11, 12, 13, 17, 18, 19, and 20. There will also be a dress rehearsal on Friday June 21st (time to be determined later) and production dates will be on Saturday, June 22 at 7:30 and Sunday, June 23 at 2:00. The performances will be open to the public and ticket prices will be $15.00 with a $10.00 price for children 12 and under. The sessions and performances will all take place at The Footlight Theater at 1705 Franklin Street in Michigan City, Indiana.
 The instructors for this workshop are returning Playwright/Director Robert Komendera and Vocal/Musical Director Lee Meyer. Three new-faces for this year's endeavor are Choreographer Denise Barkow and Assistant Directors Debbie Bartholomew and Janice Rice. The instructors share a total of 200+ years of experience in the art of community theater.   
Space is limited so please get your registration in early. You can register on line at www.footlightplayers.org or request a form by phone at the theater's phone number (219) 874-4035. Remember only the first 30 applicants can be accepted and all communities are welcome. The ONLY REQUIREMENT in the ability to be at ALL sessions and rehearsal and shows. Any questions or for more information please contact the theater at (219 879-5840 or the President, Robert W. Komendera at home at (2319) 879-5840.