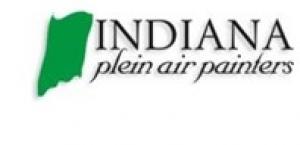 During the next 15 months, IPAPA artist members will paint scenes from nearly 2,000 Indiana entries in the National Register of Historic Places, and 60 paintings will be selected to commemorate the event and tour throughout the state.  
"En plein air" is defined as the act of painting outdoors, as opposed to studio painting.
IPAPA is dedicated to...the education of Indiana plein air painters and their supporters as well as the reawakening of an appreciation for Indiana landscape painting based on its rich history.