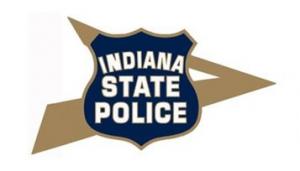 Master Trooper Richard R. Crawford, a native of Huntington, Indiana was a 1976 graduate of Huntington North High School.  Crawford proudly served his
country as a member of the United States Air Force from 1980 to 1984.
After being honorably discharged from the Air Force, Crawford began his law enforcement career as a Trooper with the Maryland State Police in 1984, assigned to the College Park Barrack, where he was assigned patrol duties for the next four years.  He then transferred to the Executive Protection Section and served for the late Governor Donald Schaffer.
In the summer of 1990, Crawford was accepted into the 48th Indiana State Police Recruit Academy, and on December 9, 1990 he was appointed as a Trooper assigned to the Fort Wayne Post.  He patrolled DeKalb and Steuben Counties for approximately five years before transferring to other duty assignments at the Putnamville, Bremen and Indianapolis Posts over the following several years.  He also served in the Commercial Vehicle Enforcement Division before transferring to the Executive Protection Section, where he served his final 11 years, under Governors Mitch Daniels, Mike Pence and Eric Holcomb.
During his career with the Indiana State Police, Crawford has been a Field Training Officer, a member of the Tactical Intervention Platoon and Honor Guard Commander.  He was recently presented with the Sagamore of the Wabash by Governor Eric Holcomb.
Lieutenant Nicole R. Crawford, a native of Martinsville, Indiana was a 1988 graduate of Martinsville High School.  In 1991, she began her law enforcement career with the Indiana University Purdue University Indianapolis (IUPUI) Police Department, and in 1992, she earned a Bachelor Degree in Secondary Education from IUPUI.
In August of 1993, Crawford entered the 50th Indiana State Police Recruit Academy, and on December 20, 1993 she was appointed as a Trooper assigned to the Bremen Post.  During her early career, she transferred to other duty assignments at the Putnamville and Fort Wayne Posts. 
Crawford served in the Problem Oriented Policing Section before taking an undercover assignment in the Drug Enforcement Section, where she earned a promotion to the rank of Sergeant.  In 2005, she worked to help establish the Department's new Meth Suppression Section and in 2009, she was promoted to the rank of First Sergeant where she served as that Section's Commander.
In 2015, Crawford was promoted to the rank of Lieutenant and served the remainder of her career in the Training Division.  It was also during this year that she attended and graduated from the 262nd Session of the Federal Bureau of Investigation (FBI) National Academy.
During her career, Crawford has served the Department as a Field Training Officer, a Defensive Tactics Instructor, a member of the Clandestine Laboratory Team, and in 2017 she attained the status of Master Instructor.  She also represented the State Police as a Counselor for the American Legion Auxiliary Hoosier Girls State for 20 years.  Crawford has accepted a position with the Tennessee Dangerous Drug Task Force and she will be working out of their Chattanooga office.
State Police Superintendent Douglas G. Carter commented on the commitment and dedication of both Rich and Nikki by saying, "It has been a pleasure to serve alongside both of these dedicated public servants who have given way more to our citizens then they will ever get in return. I wish them all the best in the coming years as they both embark on the next chapter of their lives." 
The Crawfords are proud parents to three grown children and proud grandparents to five grandchildren.