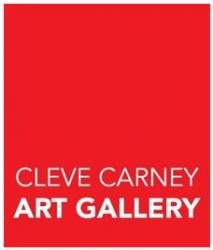 The Cleve Carney Art Gallery, located at 425 Fawell Blvd on the College of DuPage campus, presents José Guadalupe Posada: Legendary Printmaker of Mexico, a solo exhibition featuring one of Mexico's most celebrated artists and printmakers, José Guadalupe Posada (1852-1913). Posada's work has been cited as inspirational for iconic 20thcentury artist Frida Kahlo, whose work will be featured in Cleve Carney's upcoming exhibition,Frida Kahlo 2020, which opens in summer 2020. 
Posada was a common man who died a pauper, his body interred in an unmarked grave. Yet, José Guadalupe Posada reached his countrymen through perhaps more than 20,000 images documenting nearly every aspect of life. As Mexico modernized in the late 19th century, its capital bustled with published materials to satisfy the growing metropolis and its budding middle class, intelligentsias and thousands of new residents relocating from the countryside. Employed by the visionary publisher Antonio Vanegas Arroyo, Posada created expressive images reflecting and informing the transitioning culture of Mexico City's residents, many of whom were illiterate. Posada's satirical skeletons, or calaveras, have become the most iconic and celebrated of his work.
Decades after his death, art historians and artists continue to recognize Posada's cultural contributions, reflecting not only the spirit of Mexican identity in his time and ours but imparting a universal perspective extending well beyond the borders of his native Mexico. Underwriting Posada's legacy was his main editor Antonio Vanegas Arroyo, whose hand directed and crafted the publications displaying and catering to the popular culture of Mexico.
"We thrilled to be able to present the work of José Guadalupe Posada," said Gallery Director & Curator Justin Witte. "Posada's prints and illustrations have become immediately recognizable while very few people know the story of the artist who made them. This exhibition allows us to share that story." Related events include an opening reception June 20 from 6 p.m. to 7 p.m. as well as Gallery tours, printmaking workshops and artist lectures. There will also be activities scheduled throughout the day on September 8 as part of Frida Fest 2019. 
Admission to the exhibition and all related events is free and open to the public. Summer hours for the gallery are Tuesdays – Thursdays and Saturdays from 11 a.m. to 3 p.m., and one hour prior to Lakeside Pavilion events (excluding Thursday movie nights). Visit www.AtTheMAC.org for more information about MAC events.
This exhibition was curated and organized by Lee Cohen and Lois Sarkisian in association with Landau Traveling Exhibitions. Exhibition Tour Management by Landau Traveling Exhibitions.
In light of construction on the gallery, Cleve Carney Art Gallery has adjusted its 2019-2020 exhibition schedule. Exhibitions featuring artists Edra Soto and Erin Washington (originally scheduled to open August 29 and October 24 of 2019) have been rescheduled to the 2020/2021 exhibition calendar. The exhibition featuring Michael Hurson, originally scheduled to open May 16, has been cancelled. Soto and Washington will still display works throughout the COD campus through the duration of their originally scheduled exhibitions.
About the Cleve Carney Art Gallery
The Cleve Carney Art Gallery, located on the campus of College of DuPage, adjacent to the McAninch Arts Center, 425 Fawell Blvd., offers year-round visual art exhibitions showcasing a variety of innovative art by regional, national and international artists. The gallery's goal is to encourage the growth and understanding of contemporary art through exhibitions and educational programming that cultivate a variety of perspectives, and its vision is to be one of the best centers of contemporary art in the Chicago area. More information can be found at www.clevecarneygallery.org or by calling 630.942.3206.
The Gallery also hosts a series of free Visiting Artists Talks offering an opportunity for the community to engage with leaders in the field of contemporary art, design and culture. Through these lectures, conversations and workshops a diverse range of art professionals offer students and the public with new perspectives on contemporary artistic practices. The series is hosted by the Fine Arts program in collaboration with the Cleve Carney Art Gallery. The Fall 2019 series kicks off with a lecture by the artist Nick Cave on September 18th in the Belushi Theatre.
In June 2020, Cleve Carney Art Gallery and McAninch Arts Center will present a comprehensive exhibition of Frida Kahlo's life and work, featuring 26 pieces of Kahlo's original artwork on loan from the Dolores Olmedo Museum collection in Mexico City. This exhibition will feature the largest collection of original Frida Kahlo artwork in the Chicago area in the last forty years and include presentations of rare personal photographs, recreations of Kahlo's bedroom and wardrobe, a multimedia timeline of her life as well as a garden exhibit and Children's area. The 26-original works in the exhibition provide an intimate connection with key moments from Kahlo's life story. Group reservations can be made now single tickets will go on sale in December of 2019. For more information, visit www.frida2020.org.
The late Cleve Carney provided a significant legacy gift to establish the Cleve Carney Art Gallery, a one-story, 1,850-square-foot addition to the McAninch Arts Center. The gallery opened in February 2014 with its inaugural exhibition "Selections from Cleve Carney's Art Collection." Funding for the gallery is provided by the Cleve Carney Art Gallery Endowment Fund which supports vital programming including artist engagement opportunities for community members and students, gallery exhibitions, artist commissions, new acquisitions and other teaching and learning tools that foster cultural enrichment in our community. For more information, visit www.cod.edu/foundation.