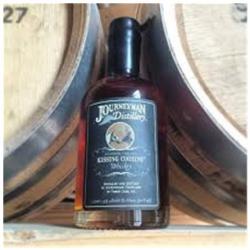 Called the "Best Whiskey in Michigan," by Esquire Magazine, this limited batch craft spirit has all the character of Journeyman's award-winning Featherbone Bourbon, with deep earthy notes gained from an extra finish in wine barrels sourced from nearby Dablon Vineyards.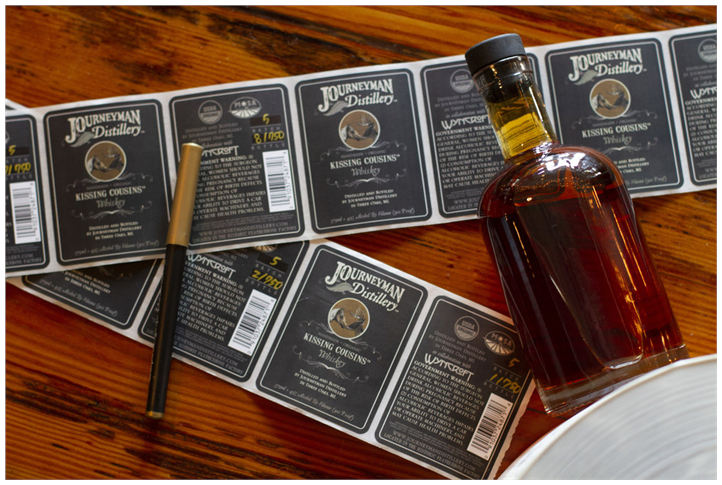 Kissing Cousins is a single-distillation from 70% organic corn, 25% organic wheat, and 5% organic rye—ready to be enjoyed today or saved for a special occasion.
For Batch #7, Featherbone Bourbon was aged for one year in new, charred, white oak 15 gallon barrels before being split between Pinot Noir and Chardonnay barrels for a second year of finishing. The resulting spirit was then blended together and cut to 90 proof to craft this year's expression.
Available in 375 and 750ml bottles at Journeyman Distillery's Three Oaks tasting room, this local cross-town classic is eagerly awaited by fans of whiskey and summer. When it's gone, you can kiss it good-bye until next year. Contact Journeyman Distillery for more information: 269-820-2050.
Founded in 2010, Journeyman Distillery crafts, bottles, sells, and serves organic and kosher certified spirits at the historic Featherbone Factory in Three Oaks, Michigan. The distillery prides itself on using the highest quality grains sourced from Midwestern organic farmers in its award-winning spirits as well as at its Staymaker restaurant. Journeyman products are distributed in eleven states across the country and available for purchase direct from the distillery. Learn more and find your spirit at www.journeymandistillery.com.