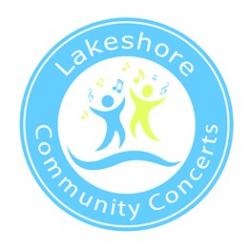 Lakeshore Community Concerts is proud to announce their 2019-2020 Season which will be performed at Munster High School, 8800 Columbia, Munster.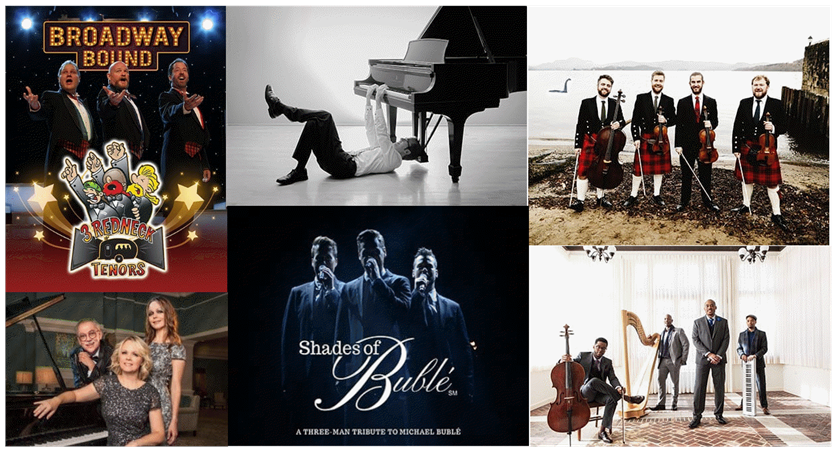 September 12th | 7pm | Shades of Buble (singer)
October 19th |  7pm | 3 Redneck Tenors: Broadway Bound (comedy and singing)
November 15th | 7pm | Sons of Serendip (string quartet)
Feb. 9th | 2pm | Jason Lyle Black (piano)
Mar. 12th | 7pm | Maxwell Quartet (from Scotland)
May 6th | 7pm | Tajci (singer)
Sign up for the 2019-2020 season of 6 great musical programs.  Purchase Your Season Subscription Today.  The Best Value for Live Musical Entertainment for the Entire Family. You get 6 live performances from internationally renowned artists.  Cost:  $75 for all 6 concerts or $30 for one concert only.
Purchase tickets at www.LakeshoreConcerts.org or call Christine at 219-923-7879.  
Since 1947, our organization has been providing good music and entertainment for Northwest Indiana and the surrounding areas. Our mission is to offer quality live musical entertainment at affordable prices. This season's selection of talent has appeared at Carnegie Hall, on Broadway, at major sporting events, and has won prestigious awards worldwide. Each of our artists are carefully chosen to provide the highest quality entertainment value available while supporting the arts in our community. Take advantage of this fantastic entertainment right here in your community by ordering your tickets today. Better yet, order a season subscription and save nearly 60%!
Did You Know?
Did you know that when you purchase our season subscriptions, you're also entitled to attend the performances presented by several other concert organizations in the area?
Sustaining Fund
Your donation to the Sustaining Fund will ensure the continued success of Lakeshore Community Concerts as we continually strive to improve the quality of the artists.
Our concert series are made possible by the support of the Indiana Arts Commission, South Shore Arts, the Legacy Foundation, and the National Endowment for the Arts, a federal agency.