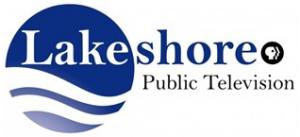 The 32nd Annual Spectrum Awards recognizes broadcast excellence for outstanding achievement in broadcasting by Indiana radio and television stations. The competition is open to all FCC licensed IBA member radio and television stations in Indiana.
Lakeshore PBS, located in Merrillville, Indiana, was nominated for the highest award, along with commercial stations WBND of South Bend and WPTA of Fort Wayne.
 After a challenging year, James A. Muhammad, President and CEO of Lakeshore Public Media, was ecstatic about the Station of the Year nomination.  "This time last year, we had been off the air to nearly half of our audience for about three months after a violent storm damaged our transmitter. Although we would return to some viewers after a low-power transmitter was installed, it would be nearly a year before we returned to our full broadcast capabilities," Muhammad said.
 "To be recognized by the Indiana Broadcasters for our work this year is a great honor, and validates our commitment and our efforts to serve our audience," Muhammad stated.
 This is the second time in three years that Lakeshore PBS was nominated for this award.  In 2017, it was runner-up for Station of the Year in Market 2 (outside Indianapolis), with the honors going to WPTA, the ABC affiliate in Fort Wayne.
 The 2019 IBA Spectrum Awards which will be awarded  during the Indiana Broadcasters Hall of Fame Luncheon on Thursday, October 24th at the 502 East Event Centre in Carmel. 
Lakeshore Public Media provides quality local and original programming that educates, enlightens, and informs. Lakeshore Public Media chooses the best of NPR and PBS and other public media providers, broadcasting to millions of homes throughout Northwest Indiana, Chicago and its surrounding suburbs.  Lakeshore Public Radio can be heard on 89.1fm.   Lakeshore PBS broadcasts its main channel over the air on 56, on Comcast on 17 or 21 (HD Channel 239), on RCN Cable on 44, on Dish Network (HD Channel 6320), AT&T U-verse (HD Channel 1056) and DirecTV on 56.