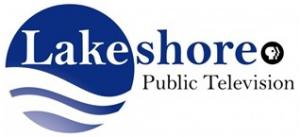 Lakeshore PBS is asking viewers and members across Northwest Indiana and all of Chicagoland to help the station 'Bounce Back'.  The station's goal is to raise $125,000 through a community support campaign to replenish a portion of funds used for transmitter and equipment repair.  In addition, the funds would replace the loss of membership contributions and underwriter support during the extended outage.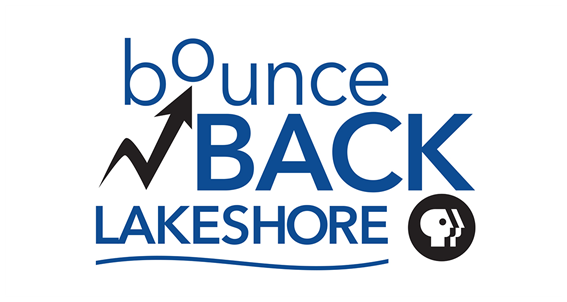 Initially, a violent storm damaged the Lakeshore PBS TV transmitter on July 16, 2018 knocking the station off the air. TV transmitters were in high demand as stations all across the country had orders in for new equipment due to the FCC spectrum auction and station repacks, and qualified tower crews were also booked for months in advance.   
 "Through all of this, we heard from many viewers and members during our outage, letting us know that they missed their programming and their PBS station," said James A. Muhammad, President and CEO of Lakeshore Public Media.  "We want them to know that we truly apologize for the length of this outage.  It has been something that we never could have believed was possible." 
 Over the last year, Lakeshore PBS has committed over $400,000 in equipment and repairs, removing the old transmitter and accompanying equipment and purchasing a new solid-state transmitter.   The new system should eliminate single points of failure, operate on much less power and will be ATSC 3.0 ready, so it will be equipped for the next generation of broadcasting.
"It takes a large amount of capital to operate a TV station, and this incident shows how challenging it is," said Matt Franklin, Vice President of TV Operations for Lakeshore PBS. "Through ongoing community support over the years, we were able to have the funds in reserve for this situation.  This investment in infrastructure was substantial, but we are now fully equipped to serve our communities for years to come."
"We are proud to announce a resumption of full broadcast service," Muhammad said.  "It has been an ordeal but Lakeshore PBS is now back and ready to fulfill our mission to be the recognized media resource for citizens to experience life-long learning, celebrate human diversity, and engage in civic concerns. All to enrich the lives of people of all ages in the communities we serve."
To support the public media station in this campaign, visit https://lakeshorepublicmedia.org/bounceback/.
Lakeshore PBS signed on the air November 1987 as WYIN Channel 56, a commercially licensed public television station. The non-profit organization continued to upgrade the quality of station production and broadcast equipment over the years, with revenue generated through member contributions and support from local businesses and organizations, as well as state and federal grants.
Over 30 years later, the station remains the sole televised source for local information centered on Northwest Indiana.  The station, which operates out of its Merrillville studios, broadcasts two channels: its primary Lakeshore PBS channel and a sub-channel that airs NHK World on 56.2, offering an English-language global network presented from an Asian perspective. 
Lakeshore Public Media provides quality local and original programming that educates, enlightens, and informs.
Lakeshore Public Media chooses the best of NPR and PBS and other public media providers, broadcasting to millions of homes throughout Northwest Indiana, Chicago and its surrounding suburbs.  Lakeshore Public Radio can be heard on 89.1fm.   Lakeshore PBS broadcasts its main channel over the air on 56, on Comcast on 17 or 21 (HD Channel 239), on RCN Cable on 44, on Dish Network (HD Channel 6320), AT&T U-verse (HD Channel 1056) and DirecTV on 56.