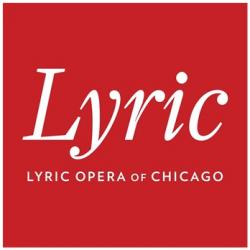 Six new and new-to-Chicago productions, including three Lyric premieres and three performances of Lyric's new Ring cycle, along with three performances of a revelatory semi-staged presentation, will engage and dazzle audiences September 2019 through June 2020. 
THE BARBER OF SEVILLE – Rossini
Spunky Rosina refuses to marry her stuffy old guardian, a dashing young count wins her love, and clever Figaro gets the sweethearts together with several slapstick schemes. Fantastic musical pyrotechnics propel the madcap romp that inspired Bugs Bunny's "The Rabbit of Seville." It's a charming rom-com with sparkling music and a happy ending.
8 performances September 28 - October 27, 2019; Original Lyric Production
 
LUISA MILLER – Verdi
Sweet, vulnerable Luisa loves Rodolfo, but their fathers are sworn enemies, and catastrophe results. This tale of star-crossed love and class conflict (based on a Schiller play, Intrigue and Love) is full of Verdi's showcase arias and duets. It offers a thrilling discovery experience for those who know and cherish his more familiar middle-period works. 
6 performances October 12 - 31, 2019; New-to-Chicago Production 
DEAD MAN WALKING – Heggie/McNally
The brutal murder of a young couple lands their killer on death row, where Sister Helen Prejean becomes his spiritual adviser in a profound exploration of friendship and forgiveness under the worst circumstances. Acclaimed internationally as one of the most riveting operas of the new millennium, this heart-wrenching exploration of a controversial social issue was inspired by Sister Helen's best-selling memoir. 
6 performances November 2 - 22, 2019; Lyric Premiere and New-to-Chicago Production
DON GIOVANNI – Mozart  
He's bad to the bone  – a seducer, philanderer, and libertine who lives only for his own pleasure. Don Giovanni is the quintessentially unrepentant anti-hero in this dark comedy of lust and revenge. The film noir-inspired setting is 1920s Spain, with Da Ponte's wicked plot twists set to Mozart's magnificent music. If you find charismatic bad boys played by Johnny Depp simply irresistible, this Don's for you. 
9 performances November 14 - December 8, 2019; Original Lyric Production 
THE THREE QUEENS – Donizetti
Sondra Radvanovsky earned ecstatic praise portraying three extraordinary historical women in a single season at the Met: passionate Anne Boleyn, proud Mary Stuart, and mighty Queen Elizabeth I. She will bring her acclaimed portrayal to Lyric with the blazing finales of Anna Bolena, Maria Stuarda, and Roberto Devereux in semi-staged performances that will deliver unforgettably passionate acting and thrilling bel-canto singing. 
3 performances December 1 - 7, 2019; A Semi-Staged Performance 
MADAMA BUTTERFLY – Puccini
An enchanting geisha, Cio-Cio-San, falls in love with and marries an American naval lieutenant, which ultimately leads to total disaster for the bride, who loses everything. This deeply affecting cross-cultural love story, set to gloriously soaring music, inspired the musical Miss Saigon. 
10 performances February 6 - March 8, 2020; Lyric Production
THE QUEEN OF SPADES – Tchaikovsky
This brooding, tour-de-force thriller explores the terrifying obsession of an unhappy soldier who desperately seeks an aging countess's secret – the mystery of winning at cards. Personal devastation ensues for him and for the countess's granddaughter, who he loves. The intense, psychological drama is propelled by a passionate score from the genius who composed Eugene Onegin, Swan Lake, and The Nutcracker. 
5 performances February 15 - March 1, 2020; New-to-Chicago Production
GÖTTERDÄMMERUNG (TWILIGHT OF THE GODS) – Wagner
The final installment of the Ring cycle brings the end of one world, the beginning of a new one, and the ultimate triumph of love over evil. Nothing compares to the musical and dramatic grandeur, and staggeringly intense emotions, of The Twilight of the Gods. 
2 performances April 4 and 11, 2020; New Production
THE RING OF THE NIBELUNG (DER RING DES NIBELUNGEN) – Wagner
Long before binge-watching became a thing...there was the Ring. Seen individually, each of the four works is an impressive feat of drama, theater, and thrilling music. Experienced over the course of a single week in a cycle, as intended, the four works meld into an extraordinary and immersive story, comprising one of the greatest musical achievements in Western culture. Brilliant orchestral storytelling plus breathtaking vocal drama equals a truly incomparable communal experience. See for yourself what inspired The Lord of the Rings, Game of Thrones, Star Wars...and Bugs Bunny's "What's Opera, Doc?" 
Three complete cycles:
April 13, 14, 16, 18, 2020
April 20, 21, 23, 25, 2020
April 27, 29, May 1, 3, 2020 (mat.)
New Lyric Production
BLUE – Tesori/Thompson
This newly commissioned opera brings audiences into the emotional epicenter of an African-American family in which the father is a police officer and the son is a politically active teenager. When the son is killed by police, his death brings to reality the mother's worst fear, and ignites anger and devastation in the father. An important cultural exploration of societal values and conflicts. 
6 performances June 19 - 28, 2020; Midwest Premiere and New Production
A project of Lyric Unlimited, presented in collaboration with Chicago Shakespeare Theater.
42nd STREET – Warren/Dubin
In the effervescent backstage musical comedy classic, a starry-eyed young dancer auditions for a new Broadway show, catches a lucky break, and becomes the star. It's a quintessential American Dream story with some of the greatest tap-danceable songs ever written, including "We're In The Money," "Lullaby of Broadway," "Shuffle Off To Buffalo," "Dames," "I Only Have Eyes For You," and of course, "42nd Street." 
May 29 – June 21, 2020; Lyric Premiere and New-to-Chicago Production
SPECIAL EVENTS, CONCERTS, AND RECITALS
CALLAS IN CONCERT
Performing her signature arias with the lush sound of the Lyric Opera Orchestra on the stage (conducted by Eímear Noone), the internationally renowned musical sensation is set to return to the Lyric Opera House via Callas in Concert  – The Hologram Tour. A truly unique chance to experience the brilliant, passionate singing (in a digitally mastered performance) of the incomparable Maria Callas in the place where she made her American debut in 1954, Lyric's premiere season. 
Saturday, September 7, 2019, 7:30PM, Lyric Opera House
SIR BRYN TERFEL IN RECITAL
Sir Bryn Terfel is one of the most engaging artists of our time. The Welsh bass-baritone has triumphed at Lyric repeatedly: Terfel made his American debut as Donner in Lyric's 1992Das Rheingold, returning as Mozart's Figaro, Leporello, and Don Giovanni; Verdi's Falstaff; Sondheim's Sweeney Todd; and Strauss's John the Baptist/Salome in subsequent seasons. He is also an immensely successful recording artist and recitalist in the most distinguished venues internationally. His magnificent voice, penetrating interpretive insight, and extraordinary stylistic versatility combine with a matchlessly communicative personality that entrances any audience. 
Sunday, February 2, 2020, 2PM, Lyric Opera House