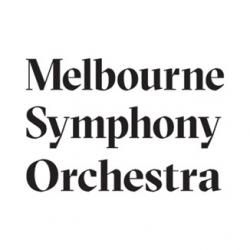 The Melbourne Symphony Orchestra will be traveling to Chicago for a specially curated performance conducted by Benjamin Northey to commemorate the 50th anniversary of the Apollo 11's moon landing in 1969.
The event will invite guests into another world as the symphony performs favorite space classics from Star Wars, E.T. the Extra-Terrestrial, Gustav Holst's The Planets, Star Trek, Apollo 13 and2001: A Space Odyssey. An expansive screen showing video and HD images of space will serve as a backdrop for the orchestra's performance, while the hall is transformed with atmospheric lighting.
Date: October 14, 2019
Time: 7:30 p.m.
Location: Symphony Center (220 S. Michigan Ave)
Tickets: Are available now, ranging from $29 - $115, and can be purchased at cso.org/ticketsandevents/production-details-2019-20/rentals/melbourne-symphony-orchestra/?utm_campaign=website&utm_source=sendgrid.com&utm_medium=email or via phone 312.294.3000
"Melbourne Symphony Orchestra is thrilled to make its Chicago debut and to commemorate a monumental moment in history" said Managing Director Sophie Galaise. "The 50th anniversary of the moon landing is a global milestone and we look forward to bringing people together to celebrate in a unique and exciting way that will be a feast for the eyes and ears."
About the Conductor
Award-winning Australian conductor, Benjamin Northey, is the Associate Conductor of the Melbourne Symphony Orchestra and the Chief Conductor of the Christchurch Symphony Orchestra, New Zealand.
He regularly appears as a guest conductor with all major Australian symphony orchestras and his international appearances include concerts with the London Philharmonic Orchestra, the Tokyo Philharmonic Orchestra, the Mozarteum Orchestra Salzburg, the Hong Kong Philharmonic, the National Symphony Orchestra of Colombia, the Malaysian Philharmonic and the New Zealand Symphony, Auckland Philharmonia and Christchurch Symphony Orchestras.
Northey studied conducting with John Hopkins at the University of Melbourne Conservatorium of Music and later completed his studies at the Stockholm Royal College of Music with Jorma Panula in 2006. Northey is also an Honorary Fellow at the University of Melbourne Conservatorium of Music.
Numerous awards and nominations have been presented to Northey; he was accepted to Finland's prestigious Sibelius Academy in 2001, awarded first prize in the Symphony Australia Young Conductor of the Year Competition and has received multiple awards and nominations for his numerous recordings with ABC Classics. In 2009/10, Northey was chosen as one of three conductors worldwide to participate in the Allianz International Conductor's Academy with the London Philharmonic Orchestra and the Philharmonia Orchestra.
Throughout his career, Northey has collaborated with a broad range of artists including Maxim Vengerov, Julian Rachlin, Tim Minchin, KD Lang and premiered numerous major new works by Australian composers Brett Dean, Peter Sculthorpe, Elena Kats-Chernin, and Matthew Hindson.
About Melbourne Symphony Orchestra
The Melbourne Symphony Orchestra (MSO) is an internationally acclaimed, leading cultural figure in the Australian arts landscape, bringing the best in orchestral music and passionate performance to a diverse audience across the world. The MSO engages with more than 5 million audience members through live concerts, TV, radio and online broadcasts, international and regional tours, recordings and education programs. 
Australia's first professional orchestra and the nation's first orchestra to perform overseas in 1965, the MSO inspires a broad range of audiences with more than 160 concerts a year from its home at Arts Centre Melbourne. Its free concerts at Melbourne's largest outdoor venue, the Sidney Myer Music Bowl, attract an audience of 30,000 people every summer.
While taking Melbourne's finest musicians to the world through tours to China, Indonesia, Europe and the United States, MSO regularly attracts talented artists from around the globe including Anne-Sophie Mutter, Lang Lang, Renee Fleming and Thomas Hampson. The MSO also reaches beyond its existing classical audience by collaborating with artists such as Professor Brian Cox, Nick Cave, Flight Facilities, Kate Miller-Heidke and many more.
For more information, please visit www.mso.com.au.
Acknowledgements
This performance, presented by Anthony Pratt and the Melbourne Symphony Orchestra, is part of the MSO's 2019 USA Tour, celebrating more than a century of mateship between Australia and the United States of America. The tour will bring Melbourne's finest musicians to Chicago, Washington D.C., Worcester (MA) and New York.
The MSO's US Tour is proudly supported by the Pratt Foundation, Emirates, Northern Trust, Australian Embassy Washington D.C., Australia Council for the Arts, the Victorian Government through Creative Victoria, Harold Mitchell AC, the Ullmer Family Foundation, Ken Ong OAM and Glenn Sedgwick.