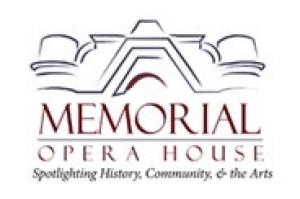 We've set our sights on one of our biggest years yet with FIVE MUSICAL PRODUCTIONS, and we have some of the best visionaries coming aboard to design and direct each of our shows.
Mary Poppins The Musical
Everyone's favorite practically perfect nanny takes the Opera House stage in this Supercalifragilisticexpialidocious musical adventure!
9 To 5 The Musical
Celebrating the 40th Anniversary of the 1980 hit movie, Memorial Opera House will present this hilarious story of friendship and revenge in the Rolodex era.
Matilda The Musical
The story of an extraordinary girl who, armed with a vivid imagination and a sharp mind dares to take a stand and change her own destiny.
Clue The Musical
The internationally popular game is now a fun-filled musical that brings the world's best know subjects to life and invites the audience to help solve the mystery: Who killed Mr. Boddy, in what room, and with what weapon.
Holiday Inn The Musical
Based on the 1942 award-winning movie Holiday Inn, The New Irving Berlin Musical is a fresh take on an old classic. 
2020 Season Subscription Are Now On Sale!  Why get  a Season Subscription?  Save 15%  
As compared to buying individual tickets for each production.
Avoid These Two Words: SOLD OUT!
Our musical productions routinely sell out before they even open. And if you are lucky enough to get tickets before they sell out, you may not be able to get prime seats.
Guaranteed Same Seats On Defined Dates
You can choose your seats when you purchase your Season Subscription and they are your's for the entire season! And you will always know what dates your tickets are for.
Season Subscription Pricing
Adults: $105.00
Seniors-Students-Military: $90.00
$5.00 Processing Fee At Checkout
Act Before October 21st!
Why before October 21st? Because that is the day that single ticket sales open for each of the 2020 productions and the best available seats will start to disappear.
Purchase your 2020 Season Subscription at http://www.memorialoperahouse.com/756/2020-Theatre-Season-Subscriptions?utm_source=Memorial+Opera+House+Patrons&utm_campaign=df17ad6423-EMAIL_CAMPAIGN_2019_08_28_04_41&utm_medium=email&utm_term=0_9a9338af2a-df17ad6423-244995501
Our mailing address is:  Memorial Opera House | 104 Indiana Ave | Valparaiso, IN 46383