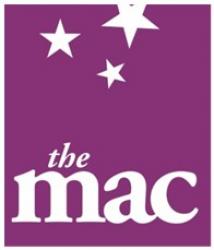 In anticipation of the major exhibition "Frida Kahlo 2020" at the Cleve Carney Museum of Art (CCMA) and the McAninch Arts Center (MAC) in June-August 2020, New Philharmonic, under the baton of Maestro Kirk Muspratt, presents two concerts celebrating the rhythms and heart of Hispanic culture.
"When I heard about the incredible Frida Kahlo exhibition coming to the MAC, New Philharmonic's home, I knew we needed to create a special program to herald this momentous occasion, especially since its commonly known Frida had an affinity for music," says New Philharmonic Artistic Director and Conductor Muspratt. "Too rarely is the Hispanic influence showcased in classical music programs, so we are happy to take this opportunity to help change that."
The program for "A Salute to Frida" will include:
"Danzon No. 2" by Arturo Márquez (b. 1950 - ), recipient of the National Prize for Arts and Sciences (Mexico). This is one of the most popular and most frequently performed orchestral Mexican contemporary classical music compositions. It was commissioned by the National Autonomous University of Mexico and premiered in 1994 in Mexico City. Written for full orchestra, the music was inspired by a visit to a ballroom in Veracruz and features solos for clarinet, oboe, piano, violin, french horn, trumpet, flute and piccolo.
"Castilla" from Spanish-born Isaac Albéniz's (b. 1860 – d. 1909) "Suite española," Op. 47. "Suite española," Op. 47 is noted for its delicate, intricate melody and abrupt dynamic changes Albeniz's composition technique and harmonic language influenced aspiring younger composers such as Maurice Ravel.
"La noche de los Mayas," Mvt. IV by Mexican composer Silvestre Revueltas (b. 1899 – d. 1940). The work was composed for a film titled "La noche de los Mayas" in 1939. Preparation of the orchestral suite from the film music fell to Revueltas's compatriot José Ives Limantour, who premiered the suite in 1961 in Guadalajara. This broader reimagining of the original film score preserves the composer's native Mexican rhythms and colorful use of exotic instruments.
"Malaguena" by Cuban composer Ernesto Lecuona (b. 1895 – d.1963) and American composer Morton Gould (b. 1913 – d. 1996). "Malaguena" was originally the sixth movement of Lecuona's "Suite Andalucía" (1933), to which he added lyrics in Spanish. The song has since become a popular work for jazz combo, marching bands and drum corps.
"Granada" by Mexico's Agustin Lara (b. 1897 – d. 1970); featuring Jesse Donner (tenor). "Granada" has been covered by everyone from acclaimed Mexican tenor Néstor Mesta Cháyres to Frank Sinatra to Placido Domingo. Lara is recognized as one of the most popular songwriters of his era. His work has been widely appreciated during his life in Mexico, Central and South America, the Caribbean and Spain, and after his death, U.S., Italy and Japan.
"Bolero" by French composer Maurice Ravel (b. 1875 – d. 1937). Originally composed as a ballet commissioned by Russian actress and dancer Ida Rubinstein, the piece, which premiered in 1928, is Ravel's most famous musical composition. The word "Bolero" refers to two distinct genres of slow-tempo Latin music and their associated dances.
"Misa Tango" by Academy Award-winning Argentine-born composer Luis Bacalov (b. 1933 – d. 2017); featuring Michele Areyzaga (soprano), Jesse Donner (tenor), Ben Bogart (bandoneón) and the 100-voice Northwest Indiana Symphony Chorus "Misa Tango" sets a Spanish-language adaptation of the classic liturgical Mass to the dance rhythms of the tango.
Tickets
New Philharmonic presents "A Salute to Frida" concerts at the McAninch Arts Center Saturday, April 18 at 7:30 p.m. and Sunday, April 19 at 3 p.m. Tickets are $51. A limited number of $10 tickets are available for students with valid ID. For tickets or more information visit AtTheMAC.org or call 630.942.4000. A free MAC Chat will take place one hour prior to each concert.
About New Philharmonic
New Philharmonic, the only professional orchestra based in DuPage County, Ill., has inspired classical music enthusiasts in Chicago and the suburbs for more than 40 years. It continues to thrive with the goal to give innovative treatment to both classic compositions and modern works while striving to make the music accessible to new audiences and youth through a variety of educational efforts. The orchestra was honored with the Illinois Council of Orchestras' 2017 ICO Award for Professional Orchestra of the Year. Today, under the direction of Kirk Muspratt, New Philharmonic consists of more than 60 professional musicians and performs more than a dozen concerts a year, reaching more than 7,500 from the greater Chicago area annually.
Support for New Philharmonic is provided in part by Brookdale-Glen Ellyn; ST|G|P Sullivan Taylor | Gumina & Palmer, P.C., the Illinois Arts Council, a state agency; WFMT 98.7 FM, WDCB 90.9 FM and the College of DuPage Foundation.
About "Frida Kahlo 2020"
"Frida Kahlo 2020" will be the largest Frida Kahlo exhibition in the Chicago area in more than 40 years, hosted by the Cleve Carney Museum of Art (CCMA) and the McAninch Arts Center (MAC) at the College of DuPage (COD). The exhibition, on view June 1 through August 31, 2020, features a 26-piece collection on loan from the Museo Dolores Olmedo as well as a multimedia timeline, 100+ photographic images from the artist's life, a family-friendly children's area and a poetry garden designed by Ball Horticultural Company, enabling museum-goers of all ages to grasp an understanding of Kahlo's life and work through a variety of contexts. The exhibition and related programming are organized by "Frida Kahlo 2020" Executive Director Diana Martinez (Director of the McAninch Arts Center) in collaboration with Justin Witte, "Frida Kahlo 2020" Curator (CCMA Director and Curator). For tickets or more information, visit frida2020.org or call 630.942.4000.
"Frida Kahlo 2020" is presented by Bank of America and made possible through support from the College of DuPage Foundation, Milly and Alan Peterson, Ball Horticultural Company, Nicor Gas, Wight & Company, AeroMexico, the National Endowment for the Arts and the DuPage Foundation. 
About the MAC
The McAninch Arts Center (MAC) at College of DuPage is located 25 miles west of Chicago near I-88 and I-355. It houses three indoor performance spaces (the 780-seat proscenium Belushi Performance Hall; the 236-seat soft-thrust Playhouse Theatre; and the versatile black box Studio Theatre), the outdoor Lakeside Pavilion, plus the Cleve Carney Museum of Art and classrooms for the college's academic programming. The MAC has presented theater, music, dance and visual art to more than 1.5 million people since its opening in 1986 and typically welcomes more than 100,000 patrons from the greater Chicago area to more than 230 performances each season.
The mission of the MAC is to foster enlightened educational and performance opportunities, which encourage artistic expression, establish a lasting relationship between people and art, and enrich the cultural vitality of the community. Visit AtTheMAC.org or facebook.com/AtTheMAC for more information.
Established as a 501(c)(3) not-for-profit charitable organization in 1967, the College of DuPage Foundation raises monetary and in-kind gifts to increase access to education and to enhance cultural opportunities for the surrounding community. For more information about the College of DuPage Foundation, visit foundation.cod.edu or call 630.942.2462.
Programs at the MAC are partially supported through a grant from the Illinois Arts Council Agency.
Biographies
Michelle Areyzaga (soprano) was last seen at the MAC in the title role of New Philharmonic's 2012 production of "Madama Butterfly." Areyzaga has performed operatic roles with New York City Opera in Telemann's Orpheus as well as in their VOX series, and has appeared in leading roles with Chicago Opera Theater, Lyric Opera of Chicago's In the Neighborhoods programs, Opera Birmingham, Ravinia Festival, and Orquesta Sinfónica del Estado de México. She toured the show "Bernstein on Broadway" together with Jaime Bernstein (Leonard's daughter) for six years and has appeared with numerous orchestras as an orchestral soloist. Operatic credits include Cunegonde in "Candide;" Despina in "Così fan tutte;" Zerlina in "Don Giovanni;" Lauretta in "Gianni Schicchi;" both Musetta and Mimì in "La bohème" and Casilda in "The Gondoliers." Areyzaga has been a repeat guest of the New York Festival of Song, the Chamber Music Society of Lincoln Center, the Chicago Ensemble, Chicago's Dame Myra Hess Memorial Concert Series and the Tucson Desert Song Festival. She made her European concert debut as soloist in Vaughan Williams' "Mass in G Minor" at England's York Minster Cathedral, Ely Cathedral, and St. Mary's Church in Oxford. In Paris, she received standing ovations as soloist in the "Lord Nelson Mass" with the orchestra of London's Royal Academy of Music and the St. Charles Singers. Honors and awards include "Artist of the Year" by Pioneer Press, Julian Autrey Song Foundation award recipient, Shreveport Opera Singer of the Year, and NATSAA—National Finalist "Outstanding Artist" chosen by Teresa Stratas, Metropolitan Opera National Council (Central Region), Viñas Concurs International and the Concert Artist Guild. Areyzaga received her B.A. in Vocal Performance from Roosevelt University with honors and was a member of Ravinia's Steans Institute for Young Artists and has been a member of the OperaWorks Summer intensive Program in L.A. and a member of Chicago Opera Theater's Debut Artist Series.
 
Jesse Donner (tenor) was most recently seen as Count Danilo Danilovitch in New Philharmonic's 2020 production of "The Merry Widow," a role he also recently performed with in the St. Petersburg Opera's production. His other performances this season include his debut as Rodolfo in Union Avenue Opera's production of Puccini's "La Boheme," a return to the Louisville Orchestra as the tenor soloist in Verdi's "Requiem" and Handel's "Messiah" and his concert debut with the New Jersey Festival Orchestra. Previous seasons' credits include Toledo Opera's Fall Gala Concert, featured soloist for Chicago Philharmonic's " Concert for Peace," the role of Ismael in Union Avenue Opera's production of Verdi's "Nabucco" and the role of Emporer Alteum in Cedar Rapids Opera's production of Puccini's "Turandot." Donner was a resident artist at Lyric Opera of Chicago from 2014-2017. Honors and awards include the 2015 Luminarts Fellowship and the Bel Canto grand prize, the 2014 George Shirley Award for Opera Performance, a special encouragement award from the 2014 Metropolitan Opera National Council Regional Auditions, and 1st place in the 2012 Michigan Friends of Opera Competition.
 
Ben Bogart is a saxophonist turned bandoneónist. The bandoneón used by tango musicians was first produced in 1925 and was exported to Argentina as a portable church organ. It quickly found its way into the hands of tango musicians where it earned its reputation as "the soul of the tango."  Bogart studied classical music at UC Santa Cruz, and Jazz at Berklee College of Music. Bogart currently studies privately with the most respected Bandoneón Players in Buenos Aires (Rodolfo Mederos, Nestor Marconi, and Carlos Lázzari), and plays with the Orquesta Escuela de Tango de Emilio Balcarce, the school featured in the film "Si sos brujo: A Tango Story." In addition to playing he is working to help musicians outside of Buenos Aires learn to play tango by making resources available and by teaching what he has and is learning.
 
Northwest Indiana Symphony Chorus, established in 1987 is comprised of more than 100 singers drawn from all over the Northwest Indiana and South Chicago area. The Chorus, currently under the leadership of Director Dr. Nancy Menik, has performed with the Northwest Indiana Symphony in everything from requiems to reggae and is the choral component of the Symphony Society, providing added texture and versatility to the Northwest Indiana Symphony Orchestra's performance repertoire. Recent works performed include Beethoven's Symphony #9, Bernstein's "Chichester Psalms," "Requiems" by Fauré, Duruflé and Verdi, Holst's "The Planets," Orff's "Carmina Burana" and Bizet's "Carmen" with the Lyric Opera Center for American Artists.