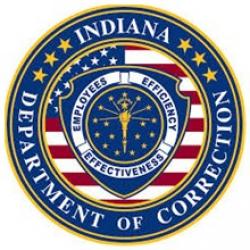 The Center for Diversity and Inclusion offers the bicycles through Adventure Outpost to students with no local family members or transportation to get to and from places during the year, especially during the holidays. Sheriff Stockton stated "I was noticing a lot of students walking around town or to and from the store so I contacted the university to see if we could do anything to help. Stockton concluded, "I thought about a way to help them during the holidays or weekends, so I contacted Warden Brian Smith."
Offenders from the facility refurbish the donated bikes and return them to good working order. "This is a needed service that we are happy to provide for the University, especially one that contributes much to the community and the Putnamville facility," stated Warden Brian Smith, of the Putnamville Correctional Facility. "It is our commitment to give back and we appreciate the work of Sheriff Stockton and DePauw University."
The Center for Diversity and Inclusion of DePauw along with Adventure Outpost were supplied with 20 bicycles which will now allow them to advertise to the students so they can be put to good use.  Before the organization only had ten bikes on-hand which limited how long a student could use the bike and how many students could check one out at a time.  
Malorie Imhoff, who is the Director of Sustainability commented on the donation by stating, "This opens so many doors for us and the students. We are extremely grateful for the Sheriff and Putnamville Correctional for providing us these bikes. "All bikes are rechecked to ensure safety before distributing to the students," stated Sheriff Stockton. "With how nice these bikes are I know there will be no issues; the bikes are like brand new."
If you have a bicycle you'd like to donate contact www.DOCOutreach@idoc.in.gov to coordinate drop-off.
**Pictured above: Matt Aptahi, Kristina Mikhailova, Cam Lumsdon, Major Dwight Simmons, Warden Brian Smith, Sheriff Scott Stockton, Brady Moss, Cecilia Slane, Joe Garbe & Malorie Imhoff