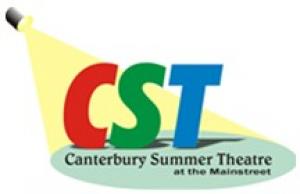 Written by Rob Urbinati, the musical is the tale of Connie, Diane, and Brenda, three high school girls, who are determined to rise above their rough-and-tumble Queens, NY, neighborhood by topping the pop music charts with their girl group, the Queen Bees.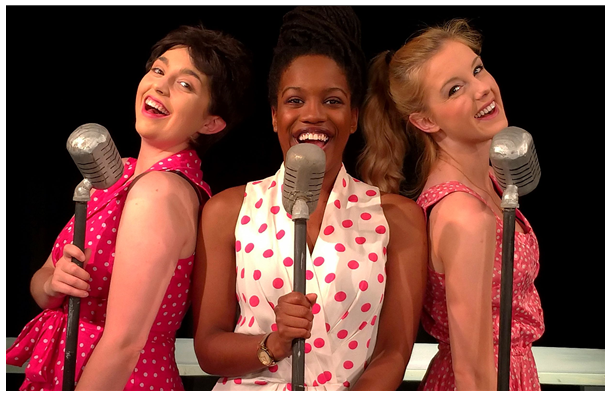 They soon realize that their meteoric rise comes with a price, as relationships strain and their rebellious music falls quickly out of fashion.
Featuring hit songs from the 60's such as "Leader of the Pack," "My Boyfriend's Back," and "The Boy From New York City," The Queen Bees revs up audiences with its high-octane musical score.
Canterbury is also excited to announce that Queen Bees' author, Rob Urbinati, will be attending a performance of the production during its run.
Urbinati is a prolific playwright, whose works have received over a hundred productions world-wide, including Off-Broadway. He is also a busy freelance director, as well as being the Director of New Play Development at Queens Theatre.
The Queen Bees stars Canterbury veterans, Annie Barker and Ariya Hawkins, as well as newcomer, Kaitlin Feely, who studies musical theatre at Illinois Wesleyan University, and has recently appeared in Curtains and The Marvelous Wonderettes.
 
Barker was seen on the Canterbury stage last season in Graceland, The Bikinis (along with Hawkins), and in the role of Judy Garland in End of the Rainbow. This past year, she performed roles in Once on This Island and A Midsummer Night's Dream in Louisiana.
Hawkins, currently a student in the musical theatre program at Millikin University, recently was onstage in Hair.
The production is directed by Ray Scott Crawford, now in his 34th season as Canterbury Artistic Director.
Musical direction is by John Berst, now in his third season at Canterbury.
Scenic design is by Leah Mazur. The lighting designer is Macy Rupp, with costuming by Angela Mix. Myeleke Saimon serves as production stage manager.
Canterbury performances are at 2:00 PM on Wednesdays and Thursdays, 7:30 pm on Fridays, and Saturdays at 6:30 pm. Ticket prices are $16.00-$17.00, with discounts for seniors and students.
Tickets can be purchased online at www.tiny.cc/CST2019, by phone at (219) 874-4269, or by e-mail at info@canterburytheatre.org
Canterbury Summer Theatre, one of the Midwest's oldest professional summer companies, is produced under the auspices of the Canterbury Guild, a nonprofit arts organization, which also manages the Canterbury Winter Arts Series.