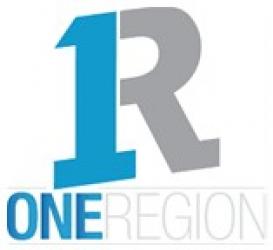 Join one of the largest luncheons in Northwest Indiana to connect with your colleagues. We will have a panel discussion about creating walkable, livable communities. 
Leah Konrady, President & CEO of One Region, will moderate a panel discussion about creating vibrancy while learning from Grand Rapids, Michigan. Panelists include:
Jeff Speck, City Planner and Urban Designer focused on Walkability
George Heartwell, Retired Mayor of Grand Rapids, Michigan
Suzanne Schulz, City of Grand Rapids Managing Director of Design, Development and Community Engagement
In 2018, we heard from Tom Murphy, former Mayor of Pittsburgh, who shared how Pittsburgh turned its decline into a story of revitalization and reinvention.  Here's a link to the video recording of Tom Murphy's inspiring presentation, www.youtube.com/watch?v=TztzRXIuGXs&feature=youtu.be. 
One Region strives to grow population, attract and retain talent through investments. To further our mission One Region launched the Northwest Indiana Regional Opportunities Council, a council for business CEOs and executives to drive regional priorities. We each have a role to play in moving our region forward, and we hope you'll join us to learn more.
When: Thursday, October 3, 2019 from 11:30 AM to 1:30 PM CDT 
Where: Avalon Manor Banquet Center | 3550 E Lincoln Hwy | Merrillville 
Please be sure to register as soon as possible as space is limited. Event sponsorships are currently available.   Register at https://events.r20.constantcontact.com/register/eventReg?oeidk=a07eggpjb4u5677abcd&oseq=&c=&ch=
If you have any questions, please contact Leah Konrady at lkonrady@oneregionnwi.org or (219) 933-3300.