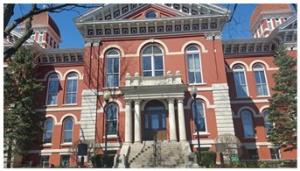 Limited spots are still open for the camp, which runs from 9 a.m. to noon July 22 to 26. A camp finale performance takes place at 6:30 p.m. July 26 in the 3rd Floor Historic Circuit Courtroom.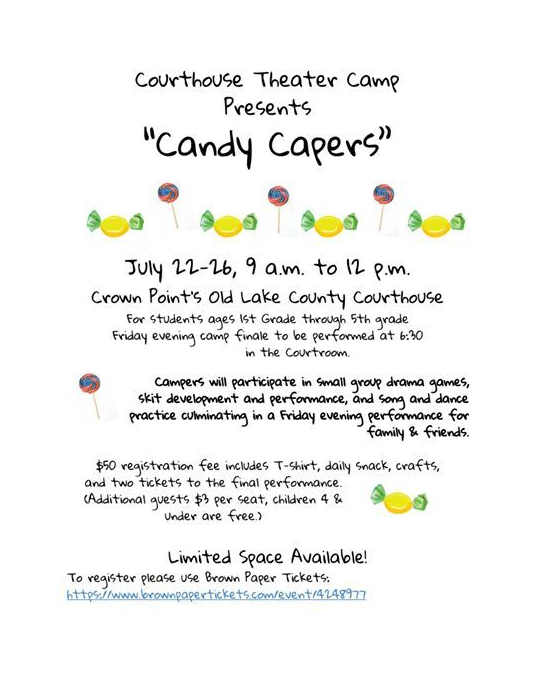 Campers will participate in small group drama games, skit development and performance, and song and dance practice, all culminating in the Friday evening finale performance for family and friends.
Instructors for this camp are Dana Zurbriggen and Anne Nichols, both who regularly perform in the Courthouse theater productions and are teachers by trade. Nicholls teaches fifth grade at Glenwood Academy in Glenwood, Ill., and Zurbriggen teaches Spanish and English at Crown Point High School.
"When my daughter became interested in performing, I was surprised to realize that there simply aren't that many performance opportunities for grade school students in this area," Zurbriggen said.
Most opportunities she found usually involved a month's long-time commitment or were very expensive.
"We are hoping to offer a chance to learn some theater basics with a final performance for a reasonable price," she said. "An added bonus is that the campers will spend time in various areas of our Historic Courthouse, helping the next generation come to love the building as much as we do."
Carrie Napoleon, managing director for the Lake Court House Foundation, said this will be the first time a theater camp has taken place at the Historic Courthouse.
"We are very excited they chose to have the camp at the Courthouse. This is a great venue for plays and introducing a new generation to the Courthouse through theater."
The $50 registration fee includes T-shirt, daily snack, crats and two tickets to the final performance. Additional guests are $3 per seat with children 4 and younger free. Registration is at www.brownpapertickets.com/event/42428977. Participants may also register by contacting the LCHF office at 219-663-0660.