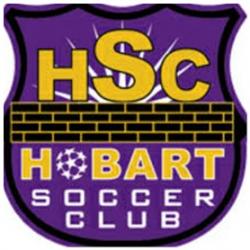 Futsal is similar to basketball – played with a player's feet. Futsal is a cousin to soccer but played on a hard court, with limited contact and maximum touch. The game places an emphasis on technical skill and ability in situations of high pressure. It is a five-a-side fast-paced game played around the world. Hobart is the first to offer the game outdoors in the region.
"We are excited to bring this limited contact sport to Hobart, Indiana to teach skill and offer creative play in a fun environment. The Hobart Parks Department is looking forward to Futsal gaining momentum in the Midwest and hope to expand the league in the near future," said Kelly Goodpaster, Hobart Parks Department Director.
Hobart has opened the league to players age 6-18 with a maximum roster size of nine. For more information about Hobart's first Summer Futsal League, email futsal@hobartsoccerclub.com. Fred Rose Park is located at 200 W. 8th Street in Hobart.
Games are Sunday Evenings 5-8pm (time estimated based on teams)
Ages: 6-18 (Divisions will be set based on # and age of teams registered)
Max Roster Size - 9
All Games to be played at Fred Rose Park
8 Game Season - 1st Game is June 16
(2) - 29 Minute Games per Sunday Evening
$200/Team
Format: Futsal games will be played on a modified tennis court. Teams will field 5 players (4 field/1 keeper). All games will be 29 minutes long and teams will switch sides at the half mark. Teams are responsible for their own jerseys. All players must have shin guards and turf/court shoes (no cleats). FUTSAL is a limited contact sport.