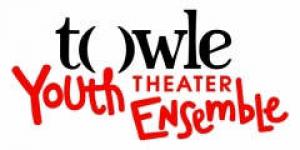 Those auditioning will be doing so for membership/participation in Towle Youth Theater Ensemble (TYTE), not necessarily a role in Chicago (the next TYTE production).   From all of the talent selected to be in TYTE we will cast the show, assign technical, administrative, marketing duties, etc. as appropriate.  The overall goal is to build a team of theatre artists and leaders, not just "stars".
If you don't consider yourself an actor - set up an appointment time for an interview anyway.  We believe our Ensemble structure will bring more value to the participants as well as their creative process and final production quality.
AGES 14-18
Tuesday, July 16 at 1pm (Vocals and Readings)
Wednesday, July 17 at 6pm (Choreography & Readings)
Thursday, July 18 at 1pm (Choreography & Vocals)
***Each candidate will be asked to attend 2 out of 3 audition dates***
Please register for an audition on your preferred dates 
Please prepare a 32 bars of a Broadway song. Please have sheet music in a binder with start and stop markings. Sheet music must be in the correct key and must be memorized. No a capella or taped accompaniment. Be prepared to dance. You may be asked to read or sing from the show.  
Proper audition attire should be worn.
      No flip-flops.
      Men: no baggy or sloppy shirts or pants.
      Women: no shorts or capri's - skirts or dresses are recommended.
      Bring comfortable clothes and shoes for the dance audition.
Chicago (High School Edition)
By  Fred Ebb, Bob Fosse, John Kander,Maurine Dallas Watkins
Chicago (High School Edition) is presented through special arrangement with Samuel French, Inc.
Directed by Ro Ogrentz
Assistant Directed by Jeff Casey
In roaring twenties Chicago, chorine Roxie Hart murders a faithless lover and convinces her hapless husband, Amos, to take the rap...until he finds out he's been duped and turns on Roxie. Convicted and sent to death row, Roxie and another "Merry Murderess," Velma Kelly, vie for the spotlight and the headlines, ultimately joining forces in search of the "American Dream": fame, fortune, and acquittal.
For further information call 219-937-8780 or email Ro Ogrentz at rogrentz@towletheater.org