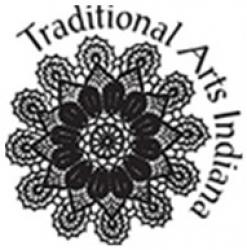 Debra Bolaños, a ballet folklórico dancer and instructor in East Chicago, Indiana, and Harold Klosterkemper, a fiddle player from Decatur County, Indiana, were honored for their lifetime achievement as artists whose work is rooted in community life in Indiana.
The awards were presented by Traditional Arts Indiana, a program of the Mathers Museum of World Cultures at Indiana University. TAI is a partnership between Indiana University and the Indiana Arts Commission, and the state's official traditional arts support and development program. The Indiana Heritage Fellowships are modeled after the National Endowment for the Arts Heritage Fellowships, and follow the NEA's definition of folk and traditional arts: "The folk and traditional arts, which include crafts, dance, music, oral traditions, visual arts, and others, are those that are learned as part of the cultural life of a community whose members share a common ethnic heritage, cultural mores, language, religion, occupation, or geographic region." Additionally, the awards reflect the IU's ongoing legacy of documenting and preserving Indiana's cultural traditions.
"Harold Klosterkemper has inspired generations of Indiana fiddlers. For decades he has been a regular at area fiddle contests and gatherings," notes Jon Kay, Director of TAI. "You can often find him playing with and encouraging musicians a fraction of his age."  Kay added that TAI looks for artists whose art connects them to a community. "After years of excelling as a traditional dancer, first in Indiana and later in Mexico, Debra Bolaños became a ballet folklórico teacher in East Chicago, and has taught hundreds of students in Northern Indiana traditional, regional dances from throughout Mexico."
On Saturday, April 27th, demonstrations and performances by traditional artists from throughout Indiana filled the Mathers Museum's halls in a celebration and recognition of Klosterkemper and Bolaños.  Celebration highlights will include performances by Ballet Folklórico of East Chicago, Indiana, and bluegrass music performers.  Master artists and apprentices from the TAI apprenticeship program demonstrated their work during the event.
The program supports the continuation of cultural practices in Indiana communities by funding up to six apprenticeship pairs each year, enabling apprentices to learn essential knowledge and skills in traditional art forms from master artists. Demonstrations included blacksmithing, Miami and Great Lake beadwork embroidery, Zapotec weaving, hoopnet making, and African drum making.