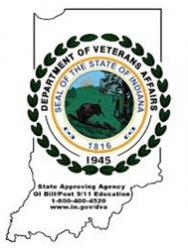 1. If the child of the veteran is adopted, the adoption must have taken place before the age of 18.
2. The veteran must have resided in Indiana for a period of five years.
3. The child of the veteran must be less than 32 years of age.
4. The student will have eight academic years to use 124 credit hours. 
5. The student can be as old as 32 years of age, but must not have reached their 33rd birthday when first applying for the benefit.
For more information, please visit: https://www.in.gov/dva/2378.htm. 
For more details, visit  www.in.gov/dva/2378.htm.