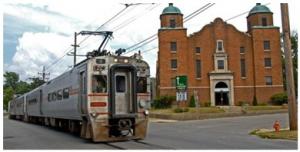 On August 1st, the City of Valparaiso started operating a new weekday shuttle.  Valpo residents can try out the new service for FREE through October 31. Regular fare rates will apply beginning November 1, 2019.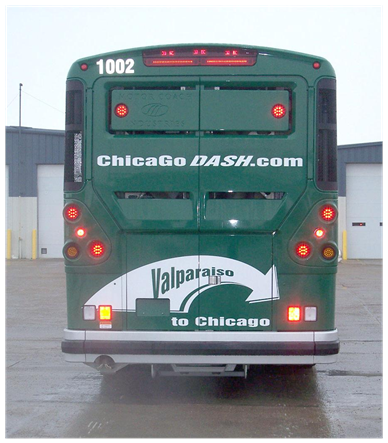 The service is being offered between Valparaiso's ChicaGo Dash parking lot (260 Brown Street) and South Shore Line's Dune Park station. The Wi-Fi enabled shuttle takes passengers station to station in just 30 minutes. Parking is free at the ChicaGo Dash parking lot, or riders can take the V-Line to the parking lot to catch the shuttle.
The shuttle service links up at the Dune Park Station with three Chicago bound trains and three Chesterton bound trains mid-day, as well as three additional Chesterton bound trains in the evening. Look for the shuttle pick-up signs at the ChicaGo Dash parking lot and the South Shore Line Dune Park station. For stops and schedule information, visit www.ValpoTransit.com.
Download the shuttle tracker app in Google Play or the iTunes Store. Search "DoubleMap," or download the Double Map app, and select the City of Valparaiso South Shore Connect. Or, for South Shore Line schedules, tickets and real-time train tracking, download the South Shore Line app by searching "South Shore" in iTunes or Google Play. 
Story by Sue Baxter