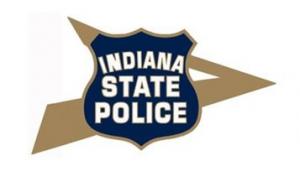 Early Saturday, June 1st, morning, at approximately 1:52 a.m., Madry who was off duty in his semi marked (no top lights) police car saw a black 2005 Ford pick-up disregard a stop sign at Locust Avenue and Randolph Street in Gary.  He also observed the driver yelling numerous times "Hoorah" in a loud and boisterous manner with his head out the window while traveling west bound on Locust Ave.  There were numerous individuals standing outside their residence at this time also.
Madry activated his emergency lights and conducted a traffic stop.  While walking up to the truck he observed a white male (later identified as Edward E. Wilbur, 49 of Hobart) who refused to show his hands or obey multiple commands even though Madry had identified himself as an police officer.  Madry then made a felony stop when Wilbur finally obeyed and exited his truck.  Wilbur then began yelling "Hoorah" multiple times loudly ignoring Madry's commands to stop.  Wilbur then proceeded to advance aggressively towards Madry as he backed away from him.  At one point, Wilbur threw a punch and struck Madry in his shoulder.  During this time Wilbur was again continually yelling "Hoorah" as Madry had Wilbur in a partial arm lock.  Wilbur broke away, re-entered his truck and fled.
Madry pursued Wilbur for approximately six miles (traffic was very light) in Gary, ending the pursuit near the 2700 block of Clay Street in Lake Station when Wilbur fled from the pick-up on foot going northeast into a wooded area.  Madry pursued after him but lost sight.
Wilbur was located by two Lake Station Police officers at a bar on Decatur Street in Lake Station.  He was transported to Lake County jail in Crown Point where he fell to the ground in a fetal position yelling.  Lake County Jail staff assisted Madry due to Wilbur's aggressive demeanor and lack of cooperation at the jail.
Wilbur was charged with:
Battery on Law Enforcement-Level 6 Felony
Resisting Law Enforcement with a Vehicle-Level 6 Felony
Operating While Intoxicated (OWI) Prior Conviction-Level 6 Felony
Resisting Law Enforcement-Class A Misdemeanor
OWI Endangerment-Class A Misdemeanor
Disorderly Conduct-Class B Misdemeanor
OWI-Class C Misdemeanor
Public Intoxication-Class C Misdemeanor
Assisting; Trooper Butch Crowder, Lake Station Police, Gary Police, New Chicago Police and Waffco Towing
All criminal defendants are to be presumed innocent until, and unless proven guilty beyond a reasonable doubt in a court of law.