As a local funder, we are able to visit nonprofit organizations when they receive a Legacy Foundation grant. Site visits help us see an organization's programs first hand, they provide reassurance to our donors that grant dollars are being invested into credible and well-functioning organizations, and they give the organizations a chance to share triumphs and challenges and goals.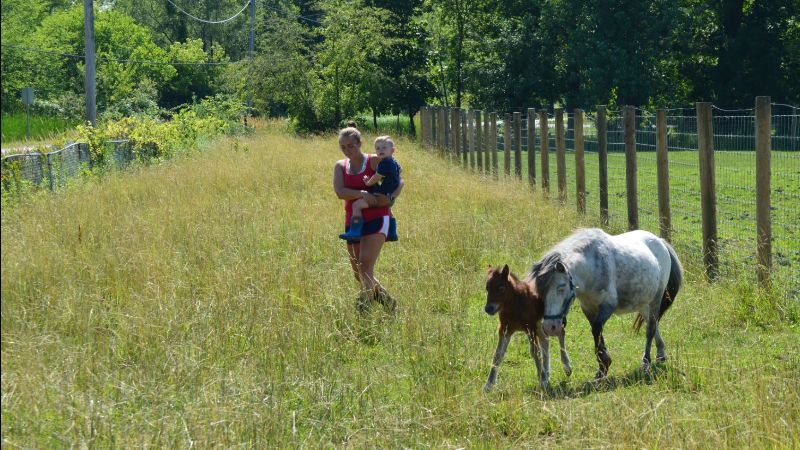 Recently we visited Erin's Farm, a 33-acre animal rescue and sanctuary in Hobart, Indiana.  The farm received a Legacy Foundation grant for new fencing, which not only keeps the animals safer and more secure, but also helped the farm meet requirements for a USDA license. 
Walking the grounds, you will see animals like a blind horse whose babies weren't surviving at the previous home, but now at Erin's Farm has a thriving pony whom she keeps close by her side. There are a number of animals that were once purchased as exotic pets, like Patagonian Maras, whose owners could no longer care for them.
Many farm animals like horses, goats, and chickens find their way to Erin's through referrals from animal control, law enforcement agencies, or concerned neighbors. The animals are rehabilitated and live out their lives on the farm, where you can visit them and take an educational tour. 
View our Facebook Live video from the Erin's Farm site visit to learn more.
As the community foundation for Lake County, we see many organizations that working to improve our community. Through training and networking opportunities and grants, we are committed to building the capacity of local nonprofit organizations. For donors interested in finding an organization that fits their philanthropic interests, we can share our deep knowledge of community-based programs in the areas of arts, education, environmental welfare, human services, and more. Visit our website www.legacyfdn.org for more information.
Follow us on Facebook as we continue to share more stories from local nonprofits.