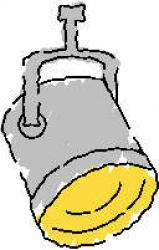 Welcome to Spotlight on Lake!   As we've progressed through this pandemic, I've tried my best to keep up!  Whenever possible, I'm posting news and information as soon as I get it.  If there's something you'd like to see, let me know and I'll see if I can get it/add it.  By the way, while live theater is on hiatus, Theater Listings will feature upcoming live-streamed performances, readings, lectures and webinars.  Carol
Spotlight on Lake continues to be your guide to what's happening along the Southern Shore of Lake Michigan.  

If you'd like to become a registered user at Spotlight on Lake, send an email to laughingcat_98@yahoo.com, and I'll set up an account for you. Once you become a registered user on Spotlight on Lake, you'll be able to post your own news.  
If you don't want to post your own news, you can always send a Press Release to www.laughingcat_98@yahoo.com and I'll post your information