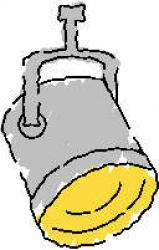 Spotlight on Lake is back!  I wanted to get Spotlight back as soon as possible even though there are still some things which need tweaking.  Be patient, I'm catching up on content  as fast as I can!  Carol 
Join us at Spotlight on Lake, your guide to events along the South Shore of Lake Michigan. Spotlight on Lake is your site for local news, sports and weather; arts, entertainment and theater; community resources and businesses. Check our convenient calendar for conflicts before you schedule your events.
If you'd like to become a registered user at Spotlight on Lake, send an email to laughingcat_98@yahoo.com, and I'll set up an account for you. Once you become a registered user on Spotlight on Lake, you can ...