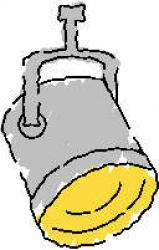 Spotlight on Lake is back!  New look, new features, and always new content.  If there's something you'd like to see, let me know and I'll see if I can get it/add it.  By the way, my dear friends Jeffrey Leibham, Alan Bresloff & Karen Karcher have joined the team as occasional contributors.    Carol 
Spotlight on Lake is your guide to what's happening along the Southern Shore of Lake Michigan.  

If you'd like to become a registered user at Spotlight on Lake, send an email to laughingcat_98@yahoo.com, and I'll set up an account for you. Once you become a registered user on Spotlight on Lake, you'll be able to post your own news.  
If you don't want to post your own news, you can always send a Press Release to www.laughingcat_98@yahoo.com and I'll post your information