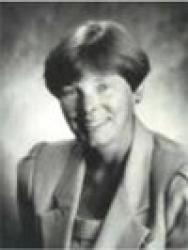 About Spotlight on Lake
Spotlight on Lake is wholly owned by Laughing Cat Productions.
Carol Moore, B.A., M.A., owns and operates Laughing Cat Productions, a 1998 Telly© Award finalist. Specializing in marketing and public relations, Laughing Cat is located in Munster, Indiana. Laughing Cat Productions/Spotlight on Lake is a member of the Munster Chamber of Commerce.
Carol Moore has been reviewing live theater productions since 2004.  Her reviews first appeared in a weekly column, Theatre Scene, in the NWI Times.  Her final Theatre Scene column was published in May, 2011.  Today, her reviews are found exclusively on Spotlight on Lake.
Carol Moore has a B.A from Indiana University, Bloomington and an M.A. from Purdue University. She has completed several advanced business-related programs including the Entrepreneurship Program at Purdue University Calumet. Carol has won many awards, including the 2004 Munster Chamber of Commerce Citizen of the Year.
Carol is president of the Munster Kiwanis Club, Past President and member of the Board of Directors of the Lake County Public Library Foundation, and Past President and member of the Board of Directors of the Munster Education Foundation.