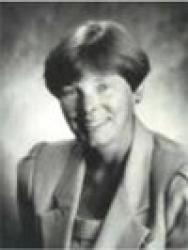 About Spotlight on Lake
Spotlight on Lake is wholly owned by Laughing Cat Productions.
Carol Moore, B.A., M.A., owns and operates Laughing Cat Productions, a 1998 Telly© Award finalist. Specializing in marketing and public relations, Laughing Cat is located in Munster, Indiana. Laughing Cat Productions/Spotlight on Lake is a member of the Munster Chamber of Commerce.
Carol Moore's theater reviews are found exclusively on Spotlight on Lake.
Carol Moore has a B.A from Indiana University, Bloomington and an M.A. from Purdue University. She has completed several advanced business-related programs including the Entrepreneurship Program at Purdue University Calumet. Carol has won many awards, including the 2004 Munster Chamber of Commerce Citizen of the Year.
Carol is past president of the Munster Kiwanis Club, and serves on the Board of Directors of the Lake County Public Library Foundation, the Munster Chamber of Commerce, Munster Education Foundation, the Northwest Indiana Literacy Coalition and the Northwest Indiana World Trade Council.
Spotlight on Lake started as a collaboration between Carol Moore and Diane Hildebrandt. Carol had an idea for a calendar several years ago, mentioned it to Diane, who thought it was an excellent concept. Diane Hildebrandt, B.S., formerly operated a web development firm, MsDetta, Inc.