Date:
Thu, 05/06/2021 - 5:30pm

to

Sun, 05/09/2021 - 10:30pm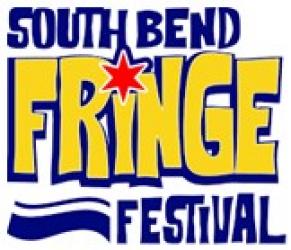 May 6th 6:30 pm ET (5:30 pm CT) through May 9th 11:30 pm ET (10:30 pm CT) | Downtown South Bend
Theatre. Dance. Comedy. Drama. Music. Ogres. Bananas. Beavers. Nipples.
What do all these thing have in common?
All these, and more, can be found at the South Bend Fringe Festival!
Fringe /frinj/ (n., adj.): bangs, decorative trim, natural border, tassels; not part of the mainstream, unconventional, peripheral, or extreme.    
Festival /'festəvəl/ (n.): an organized series of concerts, plays, or movies, typically one held annually in the same place
Fringe festival /frinj 'festəvəl/ (n.): an arts festival featuring alternative or experimental performances and exhibitions
Get your tickets. Wear a mask.
Support local artists. Be a little fringey.
South Bend Civic Theatre, Downtown South Bend, and South Bend Venues Parks and Arts are proud to announce South Bend's [First Ever] Fringe Festival May 6-9th, 2021 along the Main St. corridor of downtown South Bend!
Tickets now on sale for 28 shows! All stages are capped at 50 seats per stage to comply with COVID safety guidelines. Tickets for each show are $5 presale and $8 at the door. Choose from ticket bundles per day, a Full Plate of Fringe (3 shows for $15), a Fringe Pack (12 shows for $50), or totally Fringe Out and see a full 18 performances for $75! To purchase tickets and b.y.o.s. (build-your-own-schedule) visit southbendfringe.com.
South Bend Civic Theatre, Marketing Manager | 403 North Main Street, South Bend, IN 46601