Date:
Sat, 09/21/2019 - 11:00am

to

Sun, 09/22/2019 - 5:00pm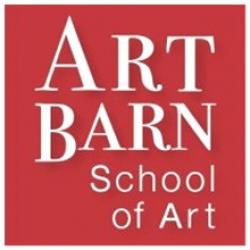 On Saturday and Sunday, September 21 and 22, 2019 immerse yourself in all things creative art Art Barn School of Art's 3rd annual Art Blitz fall festival. Pick up a paint brush or just relax and watch. Enjoy live music, food vendors, artist booths, spinners, weavers, ceramic arts in the making, kids activities, adult mini classes, and fun for all ages. The festival opens at 11:00 am and closes at 5:00 pm both days. Admission and parking are free and activity tickets are available for purchase at the entry gate. All proceeds generated during Art Blitz go straight back into supporting arts programming at Art Barn School of Art, a non-profit organization. 
Art Blitz helps Art Barn highlight its educational art offerings with participatory activities, an outdoor exhibition of regional art, and collaborations with other arts organizations. The festival is designed to encourage visitors and residents of all ages to actively engage in and view various art activities.  The Art Barn offers a beautiful natural setting ideal for outdoor Plein Air painting, and a variety of creative activities.  An engaging schedule of demonstrations and hands-on art activities for children and adults will include live music, food, plus an exhibition of visiting artists from the region.
Art Barn's founder Jan Sullivan envisioned and hosted the long-running Sunflower Festival on the grounds for many years which received a Rose Award for Cultural Attraction of the Year in 2003. After Jan's passing in 2016 the board of directors wanted to breathe new life into our festival, now called Art Blitz, which is modeled after a "bio blitz", an intense period of biological surveying engaging naturalists, scientists and curious members of the public to record species in a short time period. Like the bio blitz, Art Blitz relies on volunteers, artists, and visitors to facilitate and explore a period of "intensive art" in our community.
Ongoing Interactive activities for children and adults will include:
Interact with local artists as they demonstrate their process.
Collaborate by adding to a Found-Item Mandala or adding a painted panel to our new Children's Mystery Mural.
Peruse the work of regional artists and craftsmen from the region.
Improvise in the Instrument Petting Zoo with Quinlan & Fabish Music Company.
Witness the process of weaving - from raw fiber to woven piece.
Roaming entertainment by Von Orhtal Puppets.
Celebrate International Peace Day by helping decorate a peace pole.
Enjoy live music by Celtic soul band Switchback starting Saturday at 11:30 plus a line-up of other great local musicians all weekend long.
Scheduled activities include:
(times will be published just prior to the event)
Participate in a variety of free mini-classes inside the barn.
Experiment with clay in our new Ceramic Arts Studio.
Face painting for kids and Henna body art for grown-ups.
Endangered Animal Project with artist Laurel Izard in the Garden Studio.
Attend our Peace Pole Dedication Saturday at 3:00pm
Other Festivities:
Participate in a drawing for artistic items and creative fun.
Explore a real Native American Tipi.
Sample culinary delights - from soul food to corn dogs and fried oreos to funnel cakes.
Sip a variety of wines from Anderson's Winery.
Art Barn is a SAG stop for metric century training ride being hosted by Trek Bicycle Store in Schererville, IN. Riders can stop and rest and refuel at Art Blitz. Call 219-322-2453 for more info.
Art Blitz Sponsors:
Many thanks to our Presenting Sponsor WNIT Public Television, as well as our other generous sponsors CLH CPA's and Consultants, Porter Bank, Centier Bank, Lakeshore Public Media, South Shore Convention & Visitors Authority, and WIMS and WHFB Radio and with support from Indian Dunes Tourism.
"Sunflower Power" Exhibit Celebrates Art Barn Festival and Late Founder
As part of Art Blitz and in honor of Jan Sullivan's love of the late-Summer bloom, Art Barn is hosting "Sunflower Power" which began August 16 and will hang through October 8. The exhibition features thirty 2-dimensional works, mostly paintings, which depict sunflowers including eight works by Jan Sullivan as well as the work of a dozen other local artists including John Bernbom, Kris Cook, Jean Head, Dina Heijselaar, Julia Holmaas, Frances R. Johnson, Dianne Maxey, Russell Nelson, Lesley Rich, Janet Smedley, (attributed to) Ann Templeton, and Gail Woolever.  
ABOUT ART BARN SCHOOL OF ART
Art Barn School of Art, housed in a century old renovated barn, is dedicated to fostering the love of art for artists of all ages and abilities in its unique 69-acre environment in Porter County, IN.  The Art Barn offers a full range of art education classes for children and adults and is a venue for performing arts and weddings. In the Spring, the Art Barn walls fill floor to ceiling for the annual juried art exhibition (with a 26-year history).