Date:
Sun, 08/14/2022 - 12:01am

to

Sat, 08/20/2022 - 11:59pm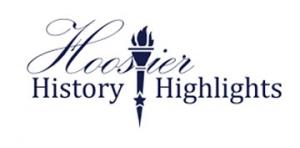 Indiana Quick Quiz
Match each of these Hoosiers to the high school they graduated from.
1.  Jane Pauley    2.  Mike Pence   3.  Vivian Carter    4.  Larry Bird
A.  Columbus North High School   B.  Springs Valley High School    C.  Gary's Roosevelt High School  D.  Warren Central High School
Answers below
1833      Benjamin Harrison was born in North Bend, Ohio.  He became an attorney and moved to Indianapolis.  He served in the Civil War and earned the rank of Brigadier General.  In 1888, he waged a "front porch" campaign from his home on Delaware Street and was elected President of the United States.
1911     Over 200 Statehouse workers enjoyed a watermelon feast hosted by State Treasurer William H. Vollmer.  The Indianapolis Star reported 100 Knox County melons "bore the brunt of the attack."
1933     Dr. Dorothy C. Stratton was named the first full-time Dean of Women at Purdue University.  She saw the enrollment of women increase from 500 to more than 1400.  Three modern female residence halls were built.  During World War II, she was commissioned the first director of the Women's Reserve of the U.S. Coast Guard.
1940     Elwood, Indiana, made national news as Wendell L. Willkie accepted the Republican nomination for President. Over 250,000 people crowded into Willkie's hometown on a day that saw the temperature rise to 102. The Pennsylvania Railroad ran 29 extra trains that day. Willkie waged an energetic campaign but failed to prevent President Franklin D. Roosevelt from winning a third term in November.
1968      Janis Joplin performed on the main stage of the ballroom at Indiana Beach in Monticello.  The lead singer for a rock band called "Big Brother and the Holding Company," she was still unknown to most of the audience.  Her fame began to grow the next year at the music festival in Woodstock, New York.
1972     The 1972 Indiana State Fair presented a wide variety of popular shows, automobile contests, animal competitions, and other entertainments.  In live appearances, famous stars included David Cassidy, Mike Douglas, Lynn Anderson, Johnny Cash, Sonny Bono, and Cher Bono.  Cher is the only one who is still alive these 50 years later.
Advertisement for the Romey Furniture Store at 920 Main Street in Richmond, Indiana.  "Ours is a wonderful showing of all the new designs and library tables, including the most popular periods, such as Colonial, Queen Anne, Italian Renaissance, etc. Right now we are featuring a special group of beautiful library tables at the special price of $18.80."  (From the Richmond Item in August 1922) 
Answers:  1. D   2. A   3. C   4. B
 Follow this link to subscribe to Hoosier History Highlights and to view archived editions
Indiana Statehouse Tour Office  |  Indiana Department of Administration
Guided tours of the Indiana Statehouse are offered Monday through Saturday.  For more information, please contact the tour office.  
(317) 233-5293
touroffice@idoa.in.gov
Take an "Armchair Tour" of the Indiana Statehouse!
Follow us:   Instagram @instatehousetouroffice; Facebook @Indiana Statehouse Tour Office and Education Center; Twitter @INSthouseEdCntr